Reply
Topic Options
Mark Topic as New

Mark Topic as Read

Float this Topic for Current User

Bookmark

Subscribe
Highlighted
UPnP Not Available
[ Edited ]
8 replies 6496 views Edited Feb 25, 2013
Internet Connection Test:
Obtain IP Address Succeeded
Internet Connection Succeeded
PlayStation Network Succeeded
UPnP Not Available
NAT Type Type 2
Connection Speed (Download)* 12.9 Mbps (Varies)
Connection Speed (Upload)* 4.8 Mbps (Varies)
*Connection speed results are estimates and are provided as a regerence only.
- Hey everyone as you can see I have a decent connection. The first 2 days I was able to connect to a certain friend of mine online (which I play with almost 90% of the time) and I noticed in those days that the UPnP was "available" and it was still NAT 2. However, after the days the connection said that the UPnP was not available, and I was not able to connect to my friend at all. I can play online but it says when I play Black Ops 1&2 that I have my NAT Type Moderate. Not only do I have a problem connecting to him on this game, but other games such as RE5&6, Boarderlands, Dead Rising 2, and a few others that we have, but basically we can't connect to each other at all. We can still send each other messages and go on Playstation Home. However, My main issue is the UPnP availability. It is enabled on the router but somehow the PS3 does not get it. It instead says that it is not available. I've tried to set up the DMZ for my PS3 but still nothing. I disabled and enabled the UPnP on the router. Still nothing. I don't know how to do the manual port forwarding business because I don't know how to do it. And I don't want to run any risks of doing it without the knowledge. I also disabled the Media Server Connection (and some people say that this fixes the problem) but nothing! Please offer me ideas or solutions I can try out! Thanks for reading my sappy story, LOL!
Feb 25, 2013
Hello, ddan9459. Unfortunantly power cycling the router wasn't a success. For the problem still persisted. However, I have resetted the router back to it's factory settings and finally the Playstation 3 was able to pick up the UPnP option. I was able to play with the friend of mine on Resident Evil 6 with some minor lags and such, but good connection. I do hope that setting the router back to it's factory settings eliminates the problem permenantly. It may not have been the most easiest or efficient option but I tried so many options so that was my last resort. Thank you for taking the time to read my post I really appreciated! Have a great day, my friend!
Mar 5, 2013
Unfortunantly, the UPnP was available for about 4 days until it went back to not being available. I don't know what to do, for I have tried all of the listed solutions above. Please I need this problem fixed ASAP!!! Again, thank you for taking the time to read!
Re: UPnP Not Available
[ Edited ]
Mar 5, 2013
There may not be any thing you can do UPnP is allready well known not to be a FIXED standard. You may just have a duff coded Upnp on the Router, That crashes under load, NOT a NEW problem...
For 1 single console DMZ is normaly more stable... then manual port forwarding.... but if your router screwed up both DMZ and Upnp then manaual port forwarding setups for PS3 will be required...

port numbers are on web sites...
http://portforward.com/english/routers/port_forwarding/routerindex.htm
but each time a game comes out youlll have to check for port numbers to set up...
Upnp IS the biggest risk on PC as it allows any out side application to open any port on any device when it actualy works...
So turning port forwarding on is safer than upnp...
(The PS3 does not allow any out side connections to run any content you have to press connect manualy buy starting the apps and games.)
SIEE PS3/PS4 Beta Tester
From SIE blog firmware 4.50 post "There is no guarantee that all USB storage devices are compatible with your system."
Sep 8, 2016
I'm not trying to purchase anything but I still can't figure it out. The settings and everything is set up correct I cannot find games but I can join friends. I'm so lost on how to fix the situation!
Hekseville Citizen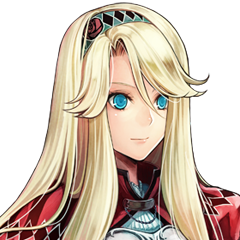 Registered: 05/11/2016
Offline
295 posts