Reply
Topic Options
Mark Topic as New

Mark Topic as Read

Float this Topic for Current User

Bookmark

Subscribe
Highlighted
Trouble setting up wireless connection between PS3 and Apple Time Capsule (as router)
3 replies 1987 views Edited Jun 9, 2012
A couple months ago, someone gave me an older Apple Time Capsule (1 tb model) so I decided to use it as a wireless router (previously used wired linksys router connected to comcast arris tm502g modem). I had no problems connecting a macbook pro and PC laptop wirelessly but I put off setting up our (fat model) PS3 until yesterday. (It was easy enough to just keep using an ethernet cable.) Unfortunately, it kept timing out and failing on me and I have no idea why.
In the AirPort Utility, the wireless security for the network is set to WPA2 Personal (should it be something else?). When setting up the PS3 connection and scanning, the TC showed up with WPA2-PSK (AES) so I chose WPA2-PSK when prompted to choose a security setting. I noticed that after I entered my longish password, it truncated to 8 asterisks so I tried changing to to something shorter, but it still didn't work.
I'm wondering if all the settings in AirPort Utility are correct since I don't know really what any of them mean.
Under Base Station, the Allow setup over WAN box is unchecked and there is nothing under Back to My Mac; under Internet, it says Connect using DHCP; under Wireless, it says Create a Network; Wireless Security is WPA2 Personal; under Wireless Options, radio is set to 802.11n (802.11b/g compatible) and channel is automatic; under Network, router mode is set to DHCP and NAT and DHCP range is 10.0 . 1 . 2 to 200; DHCP lease is set to 1 day; there is nothing under reservations; Enable NAT port mapping protocol box is checked; enable default host box is unchecked; there is nothing under port mapping; and enable access control is unchecked. Hopefully I didn't miss anything.
Will changing any of these settings make things work or am I doing something else wrong? I tried googling, but am still lost. baconn from r/PS3 sent me here. TIA.
Re: Trouble setting up wireless connection between PS3 and Apple Time Capsule (as router)
Jun 15, 2012
I am very curious to find solution as well although I just bought a new 2 TB Time Capsule last night.
Able to connect 2 laptops and desktop mac system without problem. Have been trying to use PS 3 wirelessly since in another room from router.
Have run across several statements on web.
I chose a static IP address for PS 3 under network settings. During connection tests would succeed at connecting to internet but fail at logging in to the PSN network.
Read through this link
http://www.filmmakermagazine.com/news/2010/07/connecting-your-ps3-to-your-macs-airport-network/
to use long hexadecimal key.
Pain to type into PS3 and didn't get far.
Would manage to connect to PSN briefly and then disconnect.
Rebooted PS 3 and router several times without success.
What I've been thinking is that need to configure Time Capsule under Airport Utility to manually choose PS3 after looking up it's MAC address.
Also saw that you can access Control Lists.
Another page said to access Internet Toolbar in Airport Utility, DHCP, Click '+' , DHCP Reservation , enter Mac Address of PS3.
Anyway . .... perhaps this well help you or someone else will try to assist us.
Re: Trouble setting up wireless connection between PS3 and Apple Time Capsule (as router)
Jun 15, 2012
Thanks for responding. I'm glad to know I'm not the only one with the problem.
I tried the hex key and you're right about it being a pain to type in. After setting up everything and doing the test, the top message switched back and forth between "Connecting to access point..." and "Exchanging key information..." until it said "Connection test completed." Under Obtain IP Address, it was stuck at "Checking" before saying "Failed" and at the bottom a message came out saying "The connection to access point timed out." This is the same thing that happened before and is not even as far as you got since I never even got it to connect to the internet.
As for the other stuff you said... I'm not tech savvy enough to know what those acronyms mean but I did try copying down all the settings from when the PS3 was successfully connected with the ethernet cable (IP, subnet, router, primary DNS, secondary DNS) and typing in the same numbers when setting up the wireless, but it didn't work. I also tried your suggestion of adding the MAC address to DHCP reservation in the AIrPort Utility and that didn't work, either.
Do you think switching the TC to bridge mode would help?
I also found this thread that seemed to have some promise, but I don't know whether it applies to Time Capsules.
hiptechboy
I Only Post Everything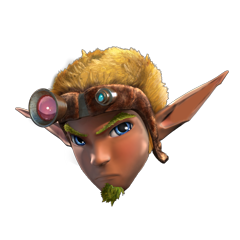 Registered: 08/02/2007
Offline
1153 posts
Re: Trouble setting up wireless connection between PS3 and Apple Time Capsule (as router)
Jun 19, 2012
Don't switch it to bridge mode. Try disabling the wireless security and see if you're able to connect. Don't worry about the whole truncating to 8 asteriks thing; that's normal.