Reply
Topic Options
Mark Topic as New

Mark Topic as Read

Float this Topic for Current User

Bookmark

Subscribe
Highlighted
10 replies 67 views Edited Jun 9, 2011
I have had a small number of trophies disappear from a particular game.
I have sync'd them before, so it's nothing related to me having not sync'd them and deleting any data.
There are still notations on my facebook wall from when the PS3 posted about them.
The trophies in question are all the DLC trophies for Star Wars: The Force Unleashed 2.
Probably the 2nd game I've ever played so thoroughly that I got all the trophies.(including dlc trophies) The other being TFU 1.
Now they are all gone. Is there a cure in sight? /sniffle.
has earned 5 PlayStation®Network trophies in "Star Wars: The Force Unleashed II".
(Hidden Trophies: 2) Returning the favor (Bronze) Defeat a grenadier with his own grenade. One with the Force (Bronze) Complete Endor without dying. Victory! (Bronze) Complete Endor.
has earned 3 PlayStation®Network trophies in "Star Wars: The Force Unleashed II".
Sith Kicker (Bronze) Drop kick 10 Ewoks. Holocron Hunter (Bronze) Find all the holocrons in Endor. Never Tell me the Odds (Gold) Complete Endor on UNLEASHED difficulty.
March 18 at 7:58am
via
PlayStation®Network
·
Treasure Hunter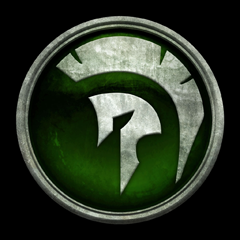 Registered: 09/17/2007
Offline
8174 posts
Re: Trophies disappearing.
Jun 9, 2011
Trophy Hooker - AWESOME!
A man's ethical behavior should be based effectually on sympathy, education, and social ties; no religious basis is necessary. Man would indeed be in a poor way if he had to be restrained by fear of punishment and hope of reward after death.
Re: Trophies disappearing.
Jun 9, 2011
strange.theres nothing your doing wrong u cannot delete them even if u wanted 2 so as a trophie hooker myself i have never had this problom.i have noticed it dose take time sometimes to show up.wish i could help other then sync
Re: Trophies disappearing.
Jun 19, 2011
In my case, the game is Army of Two 40th day.
When i try to get it again, the game just don`t give me. It`s like, that i already have it.
Sony told me to re-build the database (option 4 - http://playstation.custhelp.com/app/answers/detail/a_id/1488) - Not worked.
Support e-mail: "After the Re-build is complete, sync the trophies with the server by going to your trophy collection on the XrossMediaBar™ of your PS3™ system and press the "X" button. If this is unsuccessful you may need to achieve the trophies again as there isn't a way for us to give you trophies. Also there is a possibility that you will need to create a new user since the current user is experiencing a problem".
I don`t wanna to create other user and achieve all my games again.
I`ll forget it and continue to play the game.
I think that i`ll get the platinum, even with missing ones.
Good luck with your case !!!
Re: Trophies disappearing.
Jun 23, 2011
Re: Trophies disappearing.
Jun 23, 2011
Once you sync your trophies on a new PS3 and play that game once again they will return to zero so u have to sync again to gain them back.If syncing doesnt help I don't know what will
Get your Portable ID!
Made You Read This...MIND FREAK! IM NOT ALWAYS A RACIST BUT WHEN I AM IT'S ON XBOX LIVE. Raptor Jesus....He went Extinct for our sins http://i11.photobucket.com/albums/a196/Aragon101/RaptorJesus-vs-FSM2.jpg?t=1259971737 http://lee.org/blog/wp-content/uploads/2007/06/raptor-jesus.jpg
Re: Trophies disappearing.
Jun 24, 2011
i just had this happen with inFamous 1. I had 73% of all the trophies,started up the game after not playing for 9 months and they all just disappeared. Now they were all synced as early as 3 days ago. I did have a 60gig system die that had all my save files and the new one that i have doesn't have any game saves. so the only thing i can come up with is if you lose your saves then you lose the trophies? Is this right?