Reply
Topic Options
Mark Topic as New

Mark Topic as Read

Float this Topic for Current User

Bookmark

Subscribe
Highlighted
Regarding the disabling of psp from PSN
1 replies 246 views Edited Feb 24, 2011
Hi guys, I have a little bit of a complicated issue
So I have a PSP and a PS3, both of which are connected to my master PSN account. However, clumsly as I am, I sold the PSP but forgot to deactive the actual console. I sold this item through Amazon, and I have no idea who the buyer is (besides his name and contact info). However, the only way I know how to deactive a PSP is to go into account management and deactive it manually. This, however, requires that the user SIGN in to the PSN account. I don't feel comfortable giving away my email and password to this guy who I don't know (He might just go ahead and change the password just for laughs ).
My question is:
Is there anyway for the person to deactive the PSP tied to MY account without actually signing into MY PSN?
When the person trys to log into his own PSN, is he able to do so? Or will he get a message that he is not able to login to PSN because there is already a username tied to this PSP?
Thanks guys.
Tears_of_Anubis
Lombax Warrior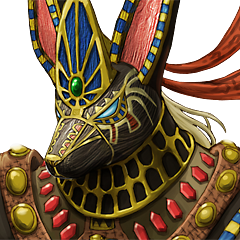 Registered: 02/20/2011
Offline
105 posts
Re: Regarding the disabling of psp from PSN
Feb 24, 2011
That is a tricky one, I would suggest you contact customer support.
You may be able to have them deactivate it, if not I do not believe there is a way to do it without signing in to PSN
Another way(if you are bold) is to have him sign in (give him the email and pass) over the phone
but have the password change screen up, when he says he signed in change your pass straight away.
It could be risky but depending on what support says it may be the only way.
also do NOT give him the info through any other means besides Phone. No email no IM as that takes the risk way too high to justify it.
also if he happens to reset the password I dont know if sony have a secret question option to reset the password, if so you can give the pass to him to deactivate no problem. Make sure to remove ANY credit cards tied to the account first.
Hope this helps.