Reply
Topic Options
Mark Topic as New

Mark Topic as Read

Float this Topic to the Top

Bookmark

Subscribe
Highlighted
11 replies 204 views Edited Feb 8, 2013
I just recently as of about 3 mins ago bought 'From Dust' On the PSN store for around $21 for my dad who was enjoying the demo. We have two PS3's in the house, Mine (in my room), and, his (in the lounge). I bought the game using my account on my PS3 and but didn't download but did confirm the purchase. I then went to his PS3 and logged in with my account and went to the PSN store to download the game where I was met with a message saying that I had already activated the game on two PS3's when I had clearly not activated the game at all on any. Is there any way to fit this? I just wanted to buy the game for him not myself.
any help will be much appreciated!
thank you!
toktown2.
Tempest_Fire
PlayStation Community Manager (Retired)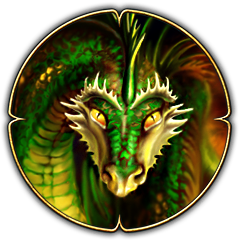 Registered: 11/02/2010
Offline
4738 posts
Feb 8, 2013
Activation isn't game specific, it's account specific. If you've played games online with your account on another PS3 (other than yours in your room and your dad's in the lounge), than you'll need to deactivate your account from that other console before you can activate your account on the console in the lounge. At that point you'll be able to download any purchased content to your dad's PS3.
If you're unsure, or if you don't have access to that other console, then contact Cutsomer Services. They can help sort you out.
Tempest_Fire
Ex-PlayStation Network Senior Community Manager
Sony Interactive Entertainment America
Feb 9, 2013
"we have PS3's" I do understand the activation but as I said I didn't play the game at all nor did I download it so that I could go to my Dad's PS3 and install it there but I got an error saying that It had been used 2 times already when I hadn't used it once. I'm not after a refund or anything I just want to put it on my Dad's console so he can play.
Feb 9, 2013
---

toktown2 wrote:


bump

---
It's not the game that is activated it's the console, you can only have a maximum of two PS3's activated at any time, you will need to deativate one of the others.
How many PS3's have you ever had, did you deactivate the old ones you had.
http://us.playstation.com/support/answer/index.htm?a_id=2616
BRIT-KO
Customer Service - 1-800-345-SONY (7669)
Account & billing Support -1-877-971-SONY (7669)
Available Mon to Fri 8am - 8pm PST
Live Chat Available Mon-Sat 6am-10pm PST & Sun 6am-8pm PST
Feb 10, 2013
I only have two PS3's in total and I didn't activate the game on my PS3 for the sole purpose of putting it on my dad's PS3 vis my account. but I keep getting an error saying that it's already activated on 2 PS3's when I didn't activate it on any.
Feb 10, 2013
earlier today, i made the purchase of battlefield premium. i was able to download the premium download itself, but now when i attempt to download any of the dlcs it confirms the purchase and puts it on my download list, but when i try to dwnload it gives me error 80710103. i am quite angry, as i payed good money for premium expressly for the expansions. any help on this would be appreciated.
Feb 10, 2013
Let me phrase BRIT-KO's response differently. As stated multiple times in this thread, games don't have activations on the PS3. Only PSN accounts can be activated on a console. The Playstation Store does not even keep track of which consoles a game has been downloaded to, because it does not matter at all. You can download all of the games that you purchased in the Playstation Store to any PS3 that is activated under your account. You can download none of the games that you purchased in the Playstation Store to any console that is not activated under your PSN account. Only two consoles can be activated under your account at a time (plus up to three more, provided that they were activated prior to November 18, 2011; and have remained activated since then). Once a console is activated under your account, it stays activated until you explicitly deactivate it; even if you have forgotten all about it.
So, the question is, have you ever downloaded a Playstation Store game or add-on to your Dad's PS3 before? If you haven't, then his PS3 isn't activated under your PSN account, and therefore you can't download anything purchased from your account to it. Since your account was not activated on your dad's PS3 automatically when you tried to download the game, that means that your PSN account is already activated on at least two other consoles. One of them is the PS3 console that you have now. The others are some other PS3 consoles that you downloaded something from the Playstation Store to, sometime in the past. It could have been months, or even years ago, depending on how long you have had this account. In order to download anything to your dad's PS3, you need to deactivate whatever other PS3s you have activated by downloading Playstation Store content to them. If you don't remember what PS3s those were, or don't have access to them now, then you can clear all of the console activations from your account, and start over. Follow the directions on this page...
https://support.us.playstation.com/app/answers/detail/a_id/2616/kw/Deactivate%20consoles
Lastly, you should be aware that what you are doing is a violation of the Playstation Store license. You are not allowed to install any of your Playstation Store purchases to any console that does not belong to you, or your minor children. You are not allowed to install any game you purchase to a PS3 owned by any other relative (including your dad), your friends, random strangers, or anyone else. The fact that you purchased the game "for" your dad, makes no difference. The fact that you have not downloaded it to your own PS3, makes no difference. It is still prohibited game-sharing. Sony doesn't really provide any way for you to give specific Playstation Store games as a gift. You can always give someone a PSN card, but you can't give them a specific Playstation Store game; unless GameStop happens to sell a code for that game.
GKP
Feb 10, 2013
---

cynical_llama wrote:


earlier today, i made the purchase of battlefield premium. i was able to download the premium download itself, but now when i attempt to download any of the dlcs it confirms the purchase and puts it on my download list, but when i try to dwnload it gives me error 80710103. i am quite angry, as i payed good money for premium expressly for the expansions. any help on this would be appreciated.

---
https://support.us.playstation.com/app/answers/detail/a_id/4025/kw/80710103
GKP