Reply
Topic Options
Mark Topic as New

Mark Topic as Read

Float this Topic for Current User

Bookmark

Subscribe
Playstation Network connection downloads insanely slow... online play is fine tho.
2 replies 606 views Edited Oct 3, 2011
I have a problem with my playstion downloading updates or any content from playstation network. My ps3 (second one ive bought this week) is hardwired into my Buffalo wireless N router. My router is wired into my modem. When I run my connection speed test on my ps3 it shows 21 Mbps download and 1.8 Mbps Upload. I use netflix and hulu plus on my ps3 and streaming HD is no problem. Playing any video game online shows no lag whatsoever. But anytime i get on the playstation network to download add ons or run an update for a video game ex. 608 MB update for Gran Turismo 5, it takes hours and hours. My wireless laptop downloads content in just seconds. I have a static IP address. I disabled my media sharing. I called and got a new modem from my ISP and still have the same issue. I called playstation and they sent me a list of TCP & UDP ports to open. So I set those and now my connection speed test on my ps3 shows 15 to 16 Mbps download. So its slower. I set the DMZ to my ps3's IP address to open all ports and its still having the same problem. I tried hardwiring my ps3 with a new ethernet cable directly to my modem and it still has this issue. When I switch my ps3 from wired to wireless it seems to pickup a bit of speed. My download goes from 400 mins to about 370 instead. Ive called both my ISP and Playstation and neither one can tell me what the problem is. Its very frustrating because I cant play half my games online unless i wait 10 hours to download an update. Ive replaced my ps3. My modem and tried two routers and still having this issue. Any suggestions as to what the issue could be? Any settings I can change?
Re: Playstation Network connection downloads insanely slow... online play is fine tho.
Oct 21, 2011
I don't think its just you; I'm having the same problem. I was trying to download 600+ MB of updates of Resistance 3 and it was around 75% after 3 hours; then it timed out. I just think the PSN is having some network problems.
================================================================
There's a reason you've never heard of the Tilt Force, a motion controller for the PSone that came out in 1998........

Motion is the next generation, huh? Why is Sony bringing rumble back? (Sorry motion fanboys)

PS2 Disc Read Errors? Read this thread to fix it


To use your Eyetoy as a webcam go here
Highlighted
potatobreath
Treasure Hunter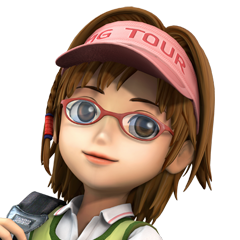 Registered: 12/16/2008
Offline
7785 posts
Re: Playstation Network connection downloads insanely slow... online play is fine tho.
Oct 21, 2011
I think it's mostly the PSN servers. Sometimes it's slow as molasses and sometimes it's greased lightning.
The Internet Connection Test bandwidth results isn't a very good indication of your PS3's internet performance. It's mostly there to tell you have a working internet connection. The values are often way off, partly because the PSN servers are kinda sluggish.
You have an optimal connection when you have NAT Type 2 and UPnP enabled. I usually avoid DMZ and manual port forwarding unless UPnP really won't work. But Buffalo makes very good routers. Look on their website for a firmware update for your router, and check you have UPnP enabled. Then clear your manual port forwarding and DMZ settings, and use an automatic IP address for your PS3.