Reply
Topic Options
Mark Topic as New

Mark Topic as Read

Float this Topic to the Top

Bookmark

Subscribe
Highlighted
Playstation Network Passes The Buck!!
7 replies 739 views Edited Oct 14, 2012
Multiple questions about taking care of hackers and all they will say is to contact the game's Publisher or Developer. Obviously they are not concerned about policing their own network. Delete this if you wish, it will just prove that y'all really don't care.
P.S. Screenshot! Please delete it.
Uncharted Territory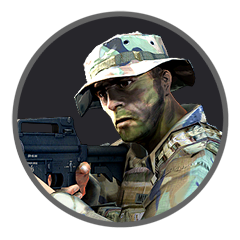 Registered: 10/25/2007
Offline
1759 posts
Re: Playstation Network Passes The Buck!!
Oct 14, 2012
Actually it is the Sony Network and there games. Most games are devolped for sony and owned by sony.
So sony is responsible for there games and network.
There are very few games with sony that have there own ip.
Re: Playstation Network Passes The Buck!!
Oct 18, 2012
It's still on their network. Microsoft suspends and bans even though it may be a ( insert publisher or developer ) game. They actively police their network.
Re: Playstation Network Passes The Buck!!
Oct 19, 2012
Normally I would welcome a new comer to the forum, but REALLY your first post it to try to blame Sony for something you don't really have much of a clue about.. There is far to much to explain on this matter for you to probably understand the matter at hand.. Yes there are a lot of first party games, meaning created, Developed or directly supported by Sony. But there are a ton more 3rd party games out there and Sony is not directly responsible to police those games mainly cause they have nothing to do with your internet connection nor the 3rd party's game servers you are playing from.. At that point you are not using as you keep saying the Playstation Network just because you are using and signed on to your PS3.. Like I said there is sooo much more to it, this is just a simple dummied down explanation for you.
Also too know one here nor does Sony care about what MS does with their crap box, which they charge you just to pretty much turn on and do anything with. So how about you first learn what it is you are really talking about and don't do what your own title says "Passing the buck"
Uploaded with
ImageShack.us
Re: Playstation Network Passes The Buck!!
Oct 19, 2012
Most, if not all, multi player games use the PlayStation Network as a "Proxy Server". For example, if you play BF3, EA actually controls the online play, and the PlayStation Network only serves as an intermediary to these services. Sony actually has very little of its own games as multi player on the Network.
Go back through the Terms of Agreement for any multi player game and have a good read. Don't just skip to "accept" next time. There is a lot of information in these agreements, outlining the responsibilities of all parties involved.
Going back to BF3 as an example, if EA was to decide to pull the gameand stop supporting it, Sony would have no say in it. They are the Proxy, and do not directly control content; whether it is hacked, or hackable. The developer and the producer of the game hold responsibility under their own licensing guidelines.
Moble
Re: Playstation Network Passes The Buck!!
Oct 20, 2012
Normally I wouldn't make a post about this but when Sony literally passes the buck (emails) then I will post what I wish. I could also care less if I'm welcomed to this board with open arms or not. Any other message board, a mod or an authority figure would have posted by now. More proof that Sony passes the buck.
I do know what I am talking about and the PSN is still being used no matter to what degree.