Reply
Topic Options
Mark Topic as New

Mark Topic as Read

Float this Topic for Current User

Bookmark

Subscribe
Highlighted
GlassWalls
PlayStation Community Manager (Retired)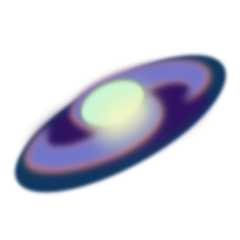 Offline
Re: PSN Wont Accept My Debit Card
[ Edited ]
---

JAHoE wrote:


This happening to myself az well. Can't add from 4 different debit cards , i use them all the time with this account . Now they don't work . i CAN use any of the 4 on any other Sub account . Just not main .. My Paypal oddly will go right though .. But that's not for me to use for this cuz it takes 3 days to send $ to paypal from my bank , very inconvenient .. PSN CARDs soldout local always an gamestop here stopped printing them at my local stores i did call 1800345SONY , i was sent here , not sure why , But mayB the forums did it , LOL anyways ,,, ITs not just you OP , , Please SONY PLEASE SONY LET US SPEND!!!!!!!!

---
In the meantime, for your convenience, I would set up PayPal as a payment method, then set up your PayPal account with your preferred debit card. I'll see what I can learn about this issue, but Tempest is right, it's usually the address on your PSN account that may not match properly. Ensure that your street address, city, state and especially zip code match your billing account perfectly, not to mention proper spelling of your first and last name.
Here's a link to update your account details:
https://account.sonyentertainmentnetwork.com/cam/account/profile/account-details.action
(sign in using your PSN login and password)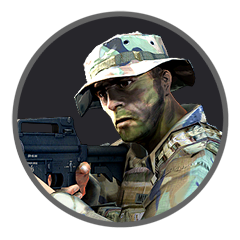 Offline
Re: PSN Wont Accept My Debit Card
I'm not sure what people mean by debit card.
You can only use Credit card or Prepayed Card and PayPal.
Prepayed card is Mastercard,Visa basically a gift card.
Prepaid Visa or mastercards from my understanding don't require your address etc.....
Re: PSN Wont Accept My Debit Card
Re: PSN Wont Accept My Debit Card
I'm having the same issue. I've called my bank three times, and they tell me they are seeing the attempts and are not declining. They tell me all the information is accurate. Something on Sony's side is screwed up. When I called Sony, I was told there was nothing they could do to help me and that I should just go to Best Buy and pick up some PSN cards. Yeah, right...
Re: PSN Wont Accept My Debit Card
So i've been going through everything i may have done in the last two weeks trying to figure out what i may have done to alter my account stability and what I did about a week and a half ago in the what's new section of the XMB there was a chip that let you via the XMB browser to the Sony Rewards Program, i filled out the application as requested and was prompted to receive a confirm validation email which i did not receive and i've gone back a few times and signed in and was prompted each tine to validate my account and with each incident i received no email , not even spam. in that time that chip has been removed from the what's new section of the XMB. in the contact us portion of the Sony Rewards program i wrote and submitted this-
To activate my account i must be emailed a confirm email validation. Since i have not received an email i think this hiccup is what is causing my PSN error. I accessed this application through my PS3 XMB /featured item and have had problems ever since. I'm not the only person experiencing these errors on PSN so i assume they have tried this application as well. I'm glad i can help Sony locate one of the problems they are having on my account. Please pass this extra information along as there is an active service request currently on my account PSN ID: JAHoE
I'm hoping this additional information leads to the reason or solution to the problem that we are experiencing.
Re: PSN Wont Accept My Debit Card
Hey JAHoE No worries man, i just added funds on this account with the credit card you can't use on that account so that in the morning i can gift you the new Lockwood gift machine space. I really don't want me to miss out on the opportunity to give tours and rewards to the community. So there you go JAH
Re: PSN Wont Accept My Debit Card
Well here is the thing about all this the info that has been on my acct. For 3 years has not changed so address shouldn't be an issue this update has done what bush did to the country and that is that it has screwed up absolutely everything and then they send you here because they can't give you an answer I was given a website to go to and see if that would help and if not that unfortunately there was nothing they could do.Oh and by the way there is no comfort in knowing that is happening to you also if anything it adds to ones aggravation
Re: PSN Wont Accept My Debit Card
its not your bank why are ppl not wanting to except that the one that has screwed up is SONY!!! not your bank or your city or your DMV or anyother one
Re: PSN Wont Accept My Debit Card
[ Edited ]
There's a lot of us having this issue. There are so many posts regarding this topic spread out here,Support. Most of them page 4 and back getting pushed back by so many support issues and there has been no public announcement or aknowlegement regarding this matter. I've message both Glasswalls and Tempistfire who were both very helpful but this does not fall into their field of expertise. The quick answer we get is to buy PSN Cards or to use Paypal, as this is greatly convenient under these circumstances alot of us would prefer using our private banking cards as our preference, as we have used for so many years. Something like this doesn't seem to be getting the attention of the right folks who can get it fixed apparently. in most cases myself and others are being told that it is an address verification issue on our end. This is false in my case on the basis that my information goes in fine on my sub accounts but not on this account. While in conversation with a phone tech i was encouraged to sit quietly and wait for the next 30 days, if it doesn't work itself out by then i have the right to complain is what he stated. I have the right to complain at any time.
See he had miss-understood , i was not complaining, im trying to better the product experience for both myself and others. I guess my point is considering its on Sonys' end and not the users , that they should stop telling us its our fault just to get us off the phone. Because at the end of the day we are the reason they have jobs.
To keep the games and content coming your way my fellow users , a suggestion to you that im using currently, Gamestop.com
sells $20 & $50 PSN cards that you receive the code for on your receipt instantly without checking your email or all the fuss and wait and yes you can use the same card PSN will not accept to make your purchase. But sorry you can not use the funds from these redeem cards on multiple accounts, so if your kid wants a $5 game and your wife wants a $5 movie and you want to spend $10 in Home guess what , Thats $60, Wow a $40 mark up. Your going to have to get three different PSN cards now thats convenience.
I'm usually not combatant of any type , Damit the rugs 3 feet off the floor and there's no more bristles left on the broom.
Again Glasswalls and Tempistfire Thank You for considering and trying to work this out for us.
But will Sonys' somebody please stand up and give us some kind of information as to the status of this issue, is it being worked out, is there some sort of time window? i mean i just volunteered for over a year to help better sales and the customer experience as an HCV ,can't somebody who's being paid for tech issues help raise sales and the customers experience by getting to the bottom of this? And at the bare minimum at least make an announcement or a subject regarding this matter. i counted 30 different threads regarding this one issue and not one of them has an official announcement.
a side note the forum MODs usually do a better job keeping this sort of thing in order. is it that rug thing?
Thank you for your time.