Reply
Topic Options
Mark Topic as New

Mark Topic as Read

Float this Topic for Current User

Bookmark

Subscribe
Highlighted
PSN Trouble 4th feb.
[ Edited ]
7 replies 6980 views Edited Feb 4, 2014
Hi.
Ive just sold my xbox one yesterday for a PS4.

After being told constantly its the more powerful machine built for gamers, I'm quite surprised at actually how bad this thing is.

This is my 2nd day, i cant get into a multiplayer game because it says i don't have ps+ account, which i do.

Playstation store wont open, no friends showing, no feed. No game info.. Nothing!

After being told this is how sony update there library by disabling the whole network, i assumed id have nice new content waiting.
I literally just opened ps store and it worked and i cannot see my free copy of outlast anywhere nothing has changed.

Its now laggy and getting error codes still with the message "down for maintenance".

Im not going to lie, I'm gutted.. Im just not used to this coming from xbox live.

After texting my friend, he replied "you get used to it, ive been with sony years dont worry" what the hell? Really?

Is this really the norm for sony gamers? After reading up, ive realised sony have had network issues from launch to all over christmas, beginning of jan... to well ... Always..

1080p is lovely and the games do look better, but cod ghosts stutters, it just does and ive never known that with a cod title, but whats the point if we have an unreliable online service, it makes the whole thing completely pointless. Share function is not recording the right bits.. The fan when it kicks in is ridiculously loud, the controller joystick has developed an annoying click on the left one...

Just little niggly things that just shouldn't be like that..

Im not lying, my xbox one worked flawlessly for the 5 weeks i had it.. Im gutted.... I listened to all the sony fans saying how powerful and amazing it was, and they were keeping quiet about the fact they can never BLOODY GET ONLINE!

Anyway im not here be negative.. Just tell me sony will sort this out for us.. They've got our backs right? I mean they are gamers, we are gamers, they made it for gamers. Didn't they?

Can Sonys servers support the traffic?
Why hasn't my library updated?
Am i just expected to not game online why sony do this sort of thing?

This is disgusting sony, utterly disgusting.

Edit: Edited misleading title





Feb 4, 2014
To be honest I did not expect this from sony, especially with the release of their new system. I had both an xbox 360 and ps3 and I honestly couldnt tell a difference with reliability in servers. PSN might have even been more reliable if I had to choose. I've had my ps4 for a week now and I have already seen the online services go down twice for "maintenance". Not too mention all the little glitches and lags here and there. I still think sony will get their **bleep** together and provide a top notch online experience soon. I just don't know how soon...
Re: PSN Trouble 4th feb.
Feb 4, 2014
I've had the PS4 since release and honestly other than a few hiccups for the first 3 or 4 days I haven't had any issues. I have been able to play games online anytime I've tried with no disconnects.

OP, Today there is server stress because of an update, so I'm sure it will be sorted out as quickly as possible. I also have an Xbox and from my experience sony is much better with solving issues and customer support.
Feb 4, 2014
Ah cool guys.. That is literally what i wanted to hear..
@pheonixjester by any chance are you the abusive angry spoilt kid with a high pitch voice thats present in every call of duty lobby? You sound familiar.
Ps. (Dont be so rude, sorry for expecting a decent service, just 1 day in it worried me thats all.. Grow up)
Thanks to the others for easing my worry.
Feb 5, 2014
Sony really needs to quit the **bleep** and give us some compensation for all the maintenance, what's the point of a powerful system if I can't even play online? (Which is the main reason for most gamers) I never hear Xbox users complain for stuff like this.
Joystick_Warrior
PlayStation Support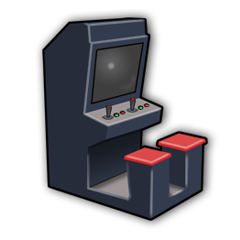 Registered: 06/30/2011
Online
4448 posts