Reply
Topic Options
Mark Topic as New

Mark Topic as Read

Float this Topic for Current User

Bookmark

Subscribe
Highlighted
17 replies 82 views Edited Feb 17, 2012
Ever since the 4.10 update I an constantly being logged-out of PSN. It happens in every game. It logs in for 3 to 5 mins then kicks me off with error code 8002AD36. My router and connection are fine, I can web browse, stream video, etc. It's only with PSN where I run into issues. Any suggestions/help?
PS: I called tech support and they were absolutely no help.
Feb 17, 2012
Welcome to the Playstation Community.
PSN, or SEN as it is now called has been running fine for me & most others, it seems like the issue is with your connection at home somewhere, have you looked your error code up in the Sony database to see what it pertains to?, if not you can do so here: http://us.playstation.com/support/
Come back to us here if we can help you further.
Customer Service Available Mon-Fri 8am - 8pm
General Enquires - 1-800-345-SONY (7669)
Account & Billing Support -1-877-971-SONY (7669)

Live Chat Available Mon-Sat 6am-10pm PST & Sun 6am-8pm - LiveChat
Feb 18, 2012
As I already stated, my connection is fine. I reset the router numerous times and only have problems with PSN. I can browse the web, stream video via Youtube and anything else. I am not the only one having this problem. Almost all of my PSN Friends are running into the same problem since the 4.10 update. One even said his PS3 now refuses to even load games at all. I called tech support and the guy didn't even know what the error code meant and directed me to use this site, he also stated that they have been receiving an influx of calls regarding the same error. I just want to know how it can be fixed or if Sony is doing anything about it. I'm not going to keep paying for net if I can't even do what I purchased it for in the first place, which is to play Battlefield 3 online.
Treasure Hunter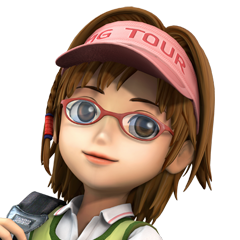 Registered: 12/16/2008
Offline
7785 posts
Feb 18, 2012
Shieldwolf407 wrote:

Almost all of my PSN Friends are running into the same problem since the 4.10 update.
Are all of your PSN friends from the same region? I see many people connecting online with 4.10 successfully. 4.11 is out too. Try updating.
Feb 18, 2012
Your case is not isolated. It seems with the recent PS3 OS upgrades, first 4.10 and now 4.11, PS3 users on smaller ISP broadband connections are seeing connectivity instability issues now to the Play Station Network effecting online gaming, aps like Netflix, etc. The correction seems to be upgrading a user's ISP connection to add a static public IPv4 address for an additional monthly cost from the typical RFC 1918 dynamic addressing scheme widely used across the world to stretch out the life of IPv4. The ISP I'm connected to has about 11,000+ broadband clients and hundreds have called their tech support with this issue and this error code. Most are hardcore gamers and add the static IP to their monthly bill. I on the other hand wanted access to Netflix and occasional online gaming.
The cookie cutter ISP mass deployment of broadband to non-hardcore gamers would be via the use of the RFC 1918 IP addressing scheme via DHCP and PAT/NAT. These recent upgrades will increase the number of IPv4 address allocated and increase the home users online costs only to leverage your PS3. Nice job Sony! Leave the need for a static address to the hardcore gamers and correct these security changes within the recent upgrades.
The ISP I'm connected to is willing to upgrade their core architecture to a point if Sony would identify what they screwed up, but depending on what that is, they, as I would assume others, may not waist the money if it means assigning a static IPv4 public address to every client.
Treasure Hunter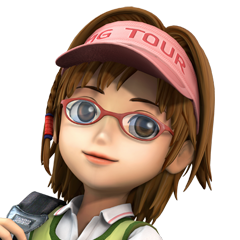 Registered: 12/16/2008
Offline
7785 posts
Feb 18, 2012
A static IP address isn't necessary to use the PlayStation Network. My DSL ISP (Telus) issues dynamic IP addresses, and so did my previous cable ISP (Shaw). My router performs the needed NAT and UPnP to let me connect to the internet. Maybe it's time for a different ISP?
Feb 18, 2012
Is the IP address your router is setup with from Telus an RFC 1918 (non-public routed) IPv4 address from or a public routed address? Are you familiar with the difference? You can tell by the first set (left most) of numbers in the dotted notation assigned address from Telus and compair to the list in RFC 1918. With my router performing NAT to an RFC 1918 address of a router performing NAT in the ISP's architecture it is a double dose of TCP NAT to the packets hitting Sony. Ten years ago when I use to design Cisco networks on a regular basis these double NAT scenarios use to cause issues.
Treasure Hunter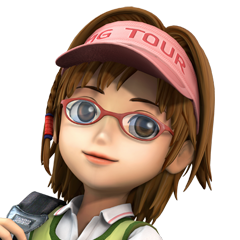 Registered: 12/16/2008
Offline
7785 posts
Feb 19, 2012
My IP address from Telus is 23.13.113.xxx. The two big local ISPs here issue public IP addresses. I am not in a double-NAT scenario.
I know some people from other ISPs have had to bridge their DSL modems and use their personal router as a PPPoE client to avoid double-NAT.
Feb 20, 2012
Has to be something up with the PSN, everything wireless in my house works fine. Desktop is all good, Ipod works fine. For about a week now my download speeds on my connection test have been around 3.5 mbps. My desktop has a download speed above 1.0 kbps sometimes almost 2.0 kbps. Yesterday a friend lent me a game to try out and since it was a game I have never had in my system b4 I needed to download the game data to play it. I gave up even trying to install the game data onto the system when I was at 778,000 minutes. Can't stay connected to PSN for more than 5 minutes without getting Error: you have been signed out of PSN.
So really guessing not an isolated incident and has to be a psn issue as I can also surf, stream, and have no problems at all with anything else in my house.
Feb 20, 2012
Sounds like a connection problem. If you happen to have an alternate router to swap out with your current one that might be a good start. Also moving your ps3 closer to the source might solve a weak signal issue if you are using wireless of course. There is also a possibility that you have another piece of wireless equipment messing with the signal. If possible shut it down. As far as the router goes rebooting it might not be enough. A hard reset back to defualt might do the trick. Most routers have a pin hole with a reset button you can push and hold for 10 seconds or something like that and it will do a hard reset putting everything back to default. (of course you will to change back anything you have customized on the router) However as you posted that the connection is fine the error code is for issues with the connection. It's also possible for a computer to work in these possible conditions beings its not as sensitive to the net cutting out randomly. Most computers will reset the connection or wait longer for a signal to return acting as if you never lost signal in the first place. Also streaming youtube videos doesn't account for much if say your net is on for 30 seconds it downloads x amount of data, quits for 2 seconds and comes back on. You won't notice because it will be playing video that has already been downloaded and when the net is live again it will resume downloading. The ps3 however will not except a hang or drop in signal it will consider it disconnected and reset and try to connect again signing you out of psn and trying to sign you back in. My suggestion is to have your isp come and fix the net. Also there could be problems on the isp's side of the wire. (oh and most isp's will see the internet working regardless of whether it's working right or not as there not being a problem, My suggestion would be to have them check everything and replace the router if possible and see if your problem still persists.)