Reply
Topic Options
Mark Topic as New

Mark Topic as Read

Float this Topic to the Top

Bookmark

Subscribe
Highlighted
PSN Painfully slow... Took all the steps and more..
6 replies 2028 views Edited Jan 8, 2011
Hi there,
New to PSN and I'm having some issues getting it going properly..
Here are some details about the system..
80GB Phat with BC
FW 3.55
Connection type:
Wired & Wireless tried
Speed:
8Mbit down / 768 Kbit up
OK, so here goes, hopefully somebody might have an idea on what's happening here..
I setup a connection either wired or wireless, on the connection test I get an IP and internet connection Success almost immediately, but the PSN it takes a good 30 seconds or more to say Success. UPNP was tried Enabled, and Disabled (forwarded ports), I even tried putting the device in DMZ for a short period (bad idea to keep something in DMZ unless you know how to protect your network properly..), and it gives me NAT type 2, from what I have read all these settings are fine.
I am able to browse on the internet from the console without an issue, but if i try to browst the Playstation Store It will open very slowly and not load any of the covers for a good minute then they appear. Often times I will get errors when I am either trying to download an update for a game or just browse through the store.
Presently I am trying to download Netflix, it will take a long time to start and say it's going ot take 300 some minutes to download this 19MB file, I tried to let it run, and it stopped at 5% with the error code: 80710723
I also disabled the Media Sharing option as it poped up in the googling a few times..
Now, here are other steps I have taken on the console and here at home on my router..
Router
Linksys WRT54G with DD-WRT
- Configured port forwarding
- Tried with UPNP on and Off
- Upgraded firmware to newest version and reset settings and start from scratch
- Wired and Wireless connection
PS3
-FW V.3.55
- Connection type:
- Wired / Wireless
- 80GB Phat
- Full format
- Rebuild Database
- Firmware restore
- Tried 4 Different DNS servers
- Open DNS, My ISP's DNS, Google DNS, My Personal DNS
If anybody has any suggestions or ideas, I've done all I could think of.. I am also a Certified network admin, so if you want to go in details, please do, it wil make things a bit easier.
Cheers
Re: PSN Painfully slow... Took all the steps and more..
Jan 28, 2011
I'm having the same problem! Recently got a Linksys E2000 router so I thought that was the issue but after plugging in my old router the slow speeds remain. I've gone through tons of forums and websites with tips on optimizing ps3 speeds but no luck. Everything checks out for me too when I run the Internet Test through the XMB. I also tested an mp3 download on 4shared and it downloaded in seconds. PSN downloads are taking days compared to minutes. I also used to network management so I'm versed with getting things hooked up. I was to believe that the PSN networks are super slow right now for some reason but I've read recent posts where people say thier downloads are fine. This is frustrating!
potatobreath
Treasure Hunter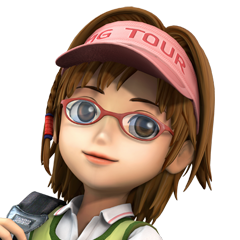 Registered: 12/16/2008
Offline
7785 posts
Re: PSN Painfully slow... Took all the steps and more..
Jan 28, 2011
Maybe it's your ISP? If you're feeling adventurous, you could try connecting to an unprotected wireless access point nearby and seeing if it passes the Internet Connection Test for the PSN connection step.
PlayStation Network downloads have been very slow for me relative to downloads from other servers, but nothing quite as bad as what you've described.
You can try the latest firmware for the PS3 too, in case Sony is starting to phase out connections from the older firmware versions. It's at version 3.56.
Re: PSN Painfully slow... Took all the steps and more..
Feb 1, 2011
Wow. Most problems on this forum can be solved by basic troubleshooting, but you've covered all of that already.
The only thing you haven't tried is a different ISP. I'd take potato's advice and try some unsecured WiFi in your area.
Hekseville Citizen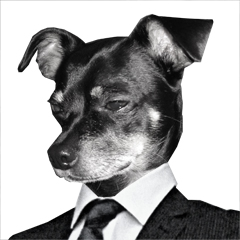 Registered: 04/24/2007
Offline
291 posts
Re: PSN Painfully slow... Took all the steps and more..
Feb 8, 2011
I am not new to PSN, but the network speeds as of recent have completely worsened and are starting to ruin the PS3 experience for me. I have recently added an XBox360 to the network, and WOW what a difference. They both use the wireless, and the XBox downloads updates 10x faster than the PS3. This is rediculous. I now have to wait 5 hours for the 383mg (YES, that's MG) update for TDU2. ...Wait, just checked... 507 MINUTES now...
So glad I bought a game I might be able to play the day AFTER I bought it...
"Button Masher" and Blue at 198, Previously a Polygon
Re: PSN Painfully slow... Took all the steps and more..
Feb 21, 2011
DD-WRT isn't always meant to be faster.. sometimes its just more stable. However, as an network specialist you probably looked in to DD-WRT builds before you just jumped in to one. To me.. sometimes PSN just sucks.
I had a WRT54G for roughly 13 years. It was a BEAST. I loved it.. Still is a beast but I gave it to my aunt thinking that I will just buy a new Linksys router and it would rock.. Wrong the E2000 sucks... speeds drop, I can't download above 4mbs.. from locations that I have for years before the day I got the E2000. It will start out strong and downloads drop to abour 400kbs.
I got my correct MTU

I set it as 20mhz only on channel 11.
Beacon Interval 75
RTS and Fragmenting threshold to 2304
I've tried enabled and disabled UPnP..
Nothing works.. at all. Slow speeds it took me 5 hours to download the KZ3 demo,
Re: PSN Painfully slow... Took all the steps and more..
Feb 21, 2011
im having the same troubles.
i recently bought myself father a PS3 and it came packaged with 3.50 OFW
and in order to log into PSN through his PS3 i have to update it to 3.56FW and its taking roughly 30minutes to
go from 2% to 4%.
My isp provider is AT&T and its 6Mbps up and yet its taking too long to download the update.
My guess is that its none of our ISP providers being the downfall in downloading an update.
Its the servers that Sony has set up for the PSN.
i Can easily download a movie of 500mb from megaupload through my PS3 in just 10 to 15 minutes
but i cant download sonys newest update of only 160mb+
yeah its their servers