Reply
Topic Options
Mark Topic as New

Mark Topic as Read

Float this Topic for Current User

Bookmark

Subscribe
Highlighted
PaulDPearl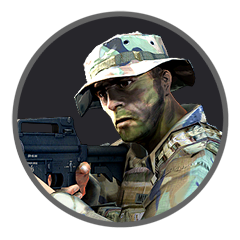 Offline
Re: PSN Maintenance Scheduled for Tomorrow
[ Edited ]
08-26-201203:40 PM

http://us.playstation.com/support/answer/index.htm​?a_id=241
------------------------------
If you have a router even remotely involved in your LAN you have a firewall. If you have a firewall you have ports that are both opened and closed. EVERY router has a firewall and is designed to browse the internet. But your iPhone and your Laptop computer are not cleared nor qualified to connect to playstation store. The only feature you will get with those devices is to be able to sign in to Sonyentertainmentnetwork.com and us.playstation.com, Thats it.

Your playstation on the other hand REQUIRES specific ports open and available to connect online. Either you make sure those are open, or stay disconnected. Im only here trying to point you in the right direction. Not provide you with an EASY button.

------------------------------

You are correct that there is a router (not firewall) issue but the attached article does not lead to a satisfactory answer. The ports mentioned are opened (as all outgoing traffic is) on my firewall and I disabled the only incoming rules which overlapped the mentioned ports with no result.

When I directly connected (DC) to the cable modem I was able to connect to PSN so there is some NAT issue but I had no problems connecting before this update and now does not work when behind my network with all my other computers attached to the network. My firewall has detailed logs and there is no traffic being blocked in either direction to either side. As I watch the traffic (TCPDUMP) I see no indication of anything obvious though I did see one timeout to 174.76.228.25(COX Communications) on port 80. I was able to connect to that IP on port 80 from my PS3, however (using the browser).

It's possible there's a private 192.168.69.0/24 network on SONY's side of the network but that would mean that all of us that have the problem also have that unusual private address.

Whatever it is it's clear that there is a problem with at least some people. The problem hasn't gone away - there is a work around (DC) but it'd be nice if someone would speak up.

The issue must be somewhat isolated or action would have been taken already to correct it.
Re: PSN Maintenance Scheduled for Tomorrow
PSN just continues to get better, and plus there's more awesome games & demos to checkout, PS HOME is a bonus for that excitement, can't wait to see what other awesome additions SONY will add to PSN. lol
PaulDPearl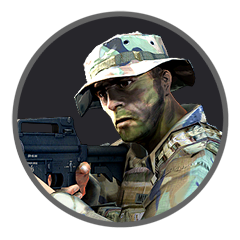 Offline
Re: PSN Maintenance Scheduled for Tomorrow
[ Edited ]
Re: PSN Maintenance Scheduled for Tomorrow
if there is a problem whatever it may be, wouldnt it make sense to have an official statement ,when we had the outage last year most of us just shut up and got on with it,hackers are unfortunatly part of the world we live in ,but if most people think the problem is with their own equipment they are going to start messing with their system and just make things worse,so whatever is wrong can we please be told ,in the meantime im happy just to play games on disc
Re: PSN Maintenance Scheduled for Tomorrow
[ Edited ]
You've posted in a THREE YEAR OLD thread. Check the date BEFORE posting.
** Use a unique password for your PSN ID - one you don't use anywhere else **
** Engage brain before putting mouth in gear ** ** two-step verification - use it **
MVP Terms and Conditions
________________(=^‥^=)________________
Forum Rules of Conduct
========== SONY Customer Service 800-345-7669 or
Link to Live Chat
==========
minako85v

Online