Reply
Topic Options
Mark Topic as New

Mark Topic as Read

Float this Topic for Current User

Bookmark

Subscribe
Highlighted
595 replies 4627 views Edited Dec 4, 2011
Lately there's been this weird thing happening where one of my friends keeps disappearing from my friends list everytime I go offline then come back on later.
I talked to him and he didn't delete me and I didn't delete him (I'm 100% sure of this)
I keep having to send him Friend Requests and vice versa if we want to play together and its getting really annoying.
What's going on? Nobody else on my friends list has disappeared.
Re: PSN Friend List Glitch?
Dec 5, 2011
I think they are playing a joke on you.
Uncharted Territory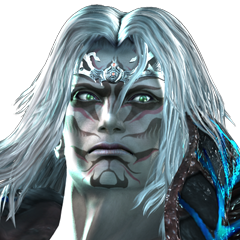 Registered: 07/18/2011
Offline
2123 posts
Re: PSN Friend List Glitch?
Dec 5, 2011
do u mean that u r chatting with him while his status is offline ? f so it's a glitch 2 appear offline while u can play online, acces the store ... etc.
AM GOOD BUT NOT THE BEST
http://about.me/Rage_kmj
PSN Gamercards
Re: PSN Friend List Glitch?
Dec 5, 2011
Check your "block list" and make sure you didn't accidently added him to it. Have your friend check his out as well.
The system checks the block list everytime you sign in and if that person is on it, then anything from him/her is removed from your system (messages, friend's list).
Friend List won't show up
Apr 9, 2012
So my friends list wont show up. Its not like its a latency issue and the avatars arent loading....its not even attempting to load the list. In the upper right corner is lists that nobody is online. I am however still on their lists and recieve messages just fine. What can I do to fix this. I keep seeing people say to change my profile comment to fix it. I had no comment, tried making one and then deleting it, but that did nothing. Any help would be appreciated. thanks
Re: Friend List won't show up
Apr 9, 2012
This kind of error usually corretcs itself after a day or so, how long has it been like this?
Customer Service Available Mon-Fri 8am - 8pm
General Enquires - 1-800-345-SONY (7669)
Account & Billing Support -1-877-971-SONY (7669)

Live Chat Available Mon-Sat 6am-10pm PST & Sun 6am-8pm - LiveChat
Re: Friend List won't show up
Apr 11, 2012
rjmonty413 wrote:

Well you were right.  Signed on this afternoon and it was working again.  
Cool, this usually happens, it happened to me to a while ago, glad it's back for you.
Customer Service Available Mon-Fri 8am - 8pm
General Enquires - 1-800-345-SONY (7669)
Account & Billing Support -1-877-971-SONY (7669)

Live Chat Available Mon-Sat 6am-10pm PST & Sun 6am-8pm - LiveChat