Reply
Topic Options
Mark Topic as New

Mark Topic as Read

Float this Topic for Current User

Bookmark

Subscribe
Highlighted
Re: PSN Connection Issues
It's a Sony Server issue, keep calm they will fix it eventually. Or you could get an Xbox and enjoy a real network if you were so inclined. Of course that will cost you anywherer from 30 to 60 a year depending on if you have patience to bargin hunt.
Re: PSN Connection Issues
I need sony to acknowledge something or its bye bye PS3....My xbox has been working fine this whole time. SMH get it together sony and stop feeding us that bull thats its our connection. It's not a coincidence everyone is on here posting at the same time lol
Re: PSN Connection Issues
I noticed when the somethings wrong with the sony servers and when im playing a game is i press the ps button and i close it the clock would spin for 10 15 seconds t did about 5 times yesturday and like 3 times the day before and when i tried to turn on my ps twice i got lost connection to sony entertainment like twice.
potatobreath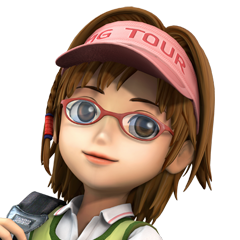 Offline
Re: PSN Connection Issues
RuffTactics, it's not much of a coincidence that you find people needing help on a support forum, given how many users have PS3s. It's like going to a hospital and being amazed that others have broken bones just like you, or wondering why everyone there is sick! If you need an official response, then call or write Sony Customer Support. The forums give users and volunteers a chance to work out problems before calling support.
Re: PSN Connection Issues
Sadly, this problem is beyond our control. The fact that so many people are having the same problems with connection issues, slow downloads, etc, should be a clue it is not on our end. I have been having this issue for a month now and have tried everything I could find to fix this issue. I am almost certain there is something wrong with Sony's servers. Atleast some of them.....
Re: PSN Connection Issues
Aye, I've been paying my ISP for the best connection available for a residence. Anything better than this I'd have to get a business line into the T's and it's costing me over 200. I've had no problems up until this update, I am convinced that it can't possibly be my end.
Re: PSN Connection Issues
Don't know if this information helps, but I got the Resident Evil 6 demo. I was able to connect to random people on it, and Resident Evil 5 but not my friends.
Just strangers.
Re: PSN Connection Issues
I'm having the same problems ever since the update too. My signal strength has always been 100% on wireless and now all of the sudden it's down to 55% when i play online and 75%-82% offline and i never moved my router...
Re: PSN Connection Issues
i also recently got the new ps3 super slim due to a motherboard problem on my old ps3. Could it have a problem picking up the connection and if so, could i send it back on the warranty for this?
Re: PSN Connection Issues
I have a problem too. I cant connect psn but internet works. Im using the Cisco epc3825 and i have opened every port that are needed. I can connect with my cellphones internet and play, but just having nat type 3. I have been looking for help from everywhere and cant just find it. I cant actualy put my ps3 to be dmz because of my networks safety. I have done everything I can but still it doesnt work.