Reply
Topic Options
Mark Topic as New

Mark Topic as Read

Float this Topic for Current User

Bookmark

Subscribe
Highlighted
Re: PSN Connection Issues
This is the kind of user I'm talking about. Snobby, entitled.
This thread has nothing to do with you, Angel is having a problem, instead of ___BLEEP___ ing to them, how about just not bothering ? You're not accomplishing anything besides looking like a jerk.
Re: PSN Connection Issues
[ Edited ]
@potatobreath The ip addresses are set so they never change. That was one of the first things I checked to make sure when I started getting this problem incase something had been changed. But it was the same ip as written in dmz. And I've tried the safe mode option.

I went through almost everything people listed on the forums that I could find, already. Only thing I haven't done is format the thing.
Re: PSN Connection Issues
[ Edited ]
@RuffTactics Aye, looks pretty similar to my problems. I have both PS3 and Xbox myself, and my Xbox has yet to let me down. I can connect and play with people on ACB and ACR on there. I just would rather play on my PS3 because all my friends are on PS3, only have about 5 on Xbox.
Considering switching up to xbox until this psn matter is sorted, at least then I'll be able to play with someone online.
jgrizzle358

Offline
Re: PSN Connection Issues
[ Edited ]
this is NOT an issue on the user's end, and anyone who thinks otherwise is retarded. If it was an issue on our end then why in the hell would a whole bunch of us suddenly have this issue? And better yet, why at the same time? I'm just saying...
Sounds like Sony screwed up big time. AGAIN.

Re: PSN Connection Issues
[ Edited ]
@potatobreath Ive tried all of that its clearly with the update....I ve also worked for comcast which is my ISP so Ive tried a few other things as well....Im having the same issues others are having I hope someone is aware of it. Like I said my xbxo is working so is all my PC's PSP and WII
potatobreath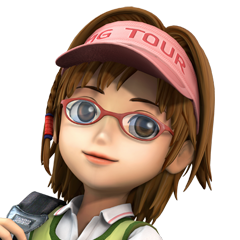 Offline
Re: PSN Connection Issues
Before attempting a format, take your PS3 to a friend's house and see if you can connect and game successfully there.
Re: PSN Connection Issues
Lmao dude stop insulting us here it's not our internet connections its this system. I had a fat 60g that Ive had since launch that recently crapped out and thats the only reason I bought this slim. Its been working fine before this update. Now yes I even took back to my moms and there she has a different ISP from what I have here in my apt. STILL SLOWWW! Now ALL other devices work fine other gaming systems, pc's, tablets, phones anything with a NIC is working. And I have also tried eveything else static ip dmz port forwarding wired wireless bridging my modem EVERYTHING even stuff that normally people wouldnt know how to do seeing as I have a degree in Information Studies. I say it again.... worked fine before the update. Seems like u guys are here for damage control, I hope a network admin can see that somethings up.
Re: PSN Connection Issues
No there is some PSN issue with the store and game content servers. All day it won't download anything on my PS3 or Vita any faster than an extremely slow amount. My connection is my PS3 and my Vita are fine it's PSN. I can watch Streaming HD netflix fine on my PS3 and Vita. So yeah my connection is fine. I can't download the patch for Williams Pinball arcade which is a pretty small 117 meg usually takes about 4 or 5 minutes today and tonight it says anywhere from 150 minutes up to 8000 minutes I had to laugh.
Re: PSN Connection Issues
I don't know about anyone else, but I just brought home a new ps3 and connecting to anything seems to be hit or miss. I've spent days playing with the ps3 settings and router settings, but sometimes it'll connect, and then fail to connect, without changing anything at all. At this point I'm ready to give up.
potatobreath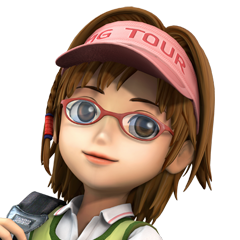 Offline
Re: PSN Connection Issues
[ Edited ]
RuffTactics, it's unfortunate that you take my troubleshooting steps as insult when no insult is meant. I believe that if the problem isn't the update, then you will be waiting a very long time for the issue to resolve itself in a future update. That's why I offer help troubleshooting to rule out possibilities before concluding that all connection issues result from the latest firmware update. As you are a past Comcast technician with a degree in "Information Studies", I expect you to be very familiar with the troubleshooting process and understand why many possiblities need to be ruled out to show cause and effect. Otherwise, you risk making a Post Hoc error and not fixing the problem in the long run.
I also do not think you are having the same connection issue as AngelAyla. I briefly skimmed your YouTube video. It seems the problem you are having is with slow downloads and updates from the PlayStation Store, not an inability to start online games with other users.
It's hard and inaccurate to compare your download speeds from your PC, Xbox and other devices against your PS3, because those don't use the PlayStation Network servers for downloads. You do not have sufficient evidence to conclude that the recent firmware update slowed your PS3 downloads.
Historically, PSN has been pretty hit or miss with download speeds from their servers. If that's the fastest speed you're getting with your PS3 connected directly to the modem, then maybe the PSN servers are slow or congested at the moment. I've had my PS3s since 2008. I personally don't excuse the slow downloads I get from the PSN servers (this is something competitors do much better), but have you noticed erratic download speeds with the PSN since launch? Maybe you have been very fortunate until now.
If you suspect corrupt data on your hard drive as the cause of your slow downloads, then follow the steps in Safe Mode as outlined earlier to check for errors and clear the PlayStation 3 caches used by the System Software.