Reply
Topic Options
Mark Topic as New

Mark Topic as Read

Float this Topic for Current User

Bookmark

Subscribe
Highlighted
Logical_Dolphin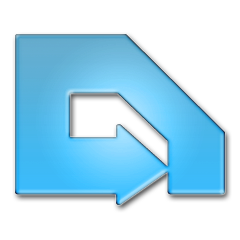 Offline
Re: PSN Account Activation Limit
I'm glad you figured this out, but I am sure this issue is still going to confuse people in the near term...
Re: PSN Account Activation Limit
I live in a 12,600 square foot home. I own 4 ps3. 2 Older models and 2 newer as of the last year. I have 3 sons. I own software for each of my ps3s. We also have 2 internet vendors supplying our home. The PS3 in the Theater is rarely used. The problem is that I am unable to load the programs I purchased on the Ps3 in the office after I reset the unit. I am getting a message about 2 activated already. I am a huge supporter of Playstation over the last 18 years or more. This new policy of 2 units is causing me a lot of problems. We on average play Call of Duty online together. If you need proof of all of my Ps3s I will send you a picture. My software collection is huge and my downloads will only update 2 of the ps3s. This is bad business since the plan is to play together as a family online. I hope this message is passed on to the management team.... I will soon be looking for a different option if this is not fixed. I am a user of Playstation products for over 18 years.
Clint H.
Re: PSN Account Activation Limit
Hi there.
How come no one has replied to Clint's message? I am having a similar issue and this 2 system max stuff is total bs. I mean.. why 2? if you're gunna start chintzing out why not just lock it down to 1 and really **bleep** people off? Either go back to 5 or the whole thing is just completely moronic.I understand there NEEDS to be a cap, people steal etc. (jerks). Call it "breakage/spillage" (whatever) and do what the old late 80's MARRS song says and bump it UP! (or pump it up - the cap not the volume)
Seriously, though. Sony has always been incredibly great about things like this and because of this, I for one have been a huge advocate of the PS, I can't say how many times I've gotten into almost heated - come to blows "discussions" about xbox vs PS etc. the superior (in my opinion) hardware is only part of the equation for me.. the rest comes down to Sony's (now past) generosity. Yes, yes.. we don't have to pay to play online. how long before that changes? And really? Pay to play online, such a stupid idea anyways, hope Sony doesn't go that way next or I'd have to go back to PC gaming.
But i digress..
What was I saying? Oh ya..
Reward the people who made you huge I say! most average people don't know how to do this stuff anyways so I doubt the billion dollar company will lose too many pesos over it.
In the mean time, what? I gotta buy multiple $50-$60 copies of games I'd like because I haven't already lined enough pockets a few times over by buying multiple systems? this sounds like a "Gates" move.
Really stick it Xbox and that other one (Wii-ner whatever) and bring back the 5 system cap.. prove you actually read this forum and listen to your "valued" customers and don't look at us like money spewing meatsicles
.
come on..
COME ON!!
PS. Whats up with these new top loader deals? omg. I feel like I've got a cheesey kmart special ghetto blaster from the 90's.
/end rant =)
o0 a 0o
Re: PSN Account Activation Limit
[ Edited ]
I'll third that motion.
The activation limits are completely ridiculous. I have multiple consoles and it's a major pain to maintain the content I pay for when I can't put it where I want it.
If you think PS3 is bad, try portable systems. You get to activate two portable systems now, but even if they are two different systems, such as one PSP and one Vita, the limit is two. I have several PSPs and a couple Vitas, so I can't activate two Vitas because some games I have bought only work on PSP. The policy is just plain stupid, and for people like me it is very frustrating. I will not be buying any future consoles because of this sort of foolishness.
Mind you, Nintendo systems only allow one system, but I suppose that's where the industry is headed: straight to an early grave.
As for going after kids who want to share their games with their friends, their budgets are already maxed out. When these activation limits become more strict, they don't cause these kids to spend more because they don't have more to spend. They just annoy and punish people who do have money to spend.
Re: PSN Account Activation Limit
Wait, you live in a 12k sq ft home probably worth millions of dollars and you're worried about having to pay a pittance for games for your extra 2 Playstations. I wish I had your problems.
Re: PSN Account Activation Limit
[ Edited ]
@bmulligan: granted you're right.. the rich get richer.. but i think you are missing the point. my situation is similar to clint's as i said, but not by any means the same. i'm not well off at all, i live in a small apartment and have multiple systems because i play, i have children and bought a couple systems used so we can play online together without having to crowd in front of a small tv then split it too. not everyone has lots of money (hence my rant) so let's stay on point..

i'm sure if enough noise was made about this, they'd have to consider changing it.. i mean.. the people have spoken.. right?
Re: PSN Account Activation Limit
I would like to think with the arrival of the PS4, they would at least increase it to 3. Theere are porbly many people out there that over the last few years have aqquired two PS3's, many of which may keep and also buy a PS4. It there fore makes sense to increase it.