Reply
Topic Options
Mark Topic as New

Mark Topic as Read

Float this Topic to the Top

Bookmark

Subscribe
Highlighted
PS3 knocking my router out of wack
6 replies 908 views Edited Feb 10, 2012
So i've been experiencing some issues with my PS3 and wireless router. For some reason every time I turn on my PS3 it knocks my router's connection out and I can't use internet rest of the night. It works fine when my wife uses her wired connection on her 360 though. Is there any settings I should be looking at or something? Any help would be appreciated. Thanks
Re: PS3 knocking my router out of wack
Feb 10, 2012
Welcome to the Playstation Community.
You mention a wireless router, you're using the wireless connection right?
Have you performed an internet connection test, if so what results do you get, NAT Type etc?
Also have you tried changing your routers channel to 1 or say 11 where less interference is likely, also make sure Media Server is disabled in the XMB menu.
potato, I await your thoughts!
P.S. I've asked for this to be moved to the Playstation Network Support Forum.
Re: PS3 knocking my router out of wack
Feb 10, 2012
First off thank you for the response. As for your question, i did run test but it comes back with not been able to obtain IP adress. Which is not rare, what is to me is that it completely severs my connection. The router itself it's at its maximum potential just for the PS3. I will try disabling the Media Server and see how that goes. Thanks for your input.
potatobreath
Treasure Hunter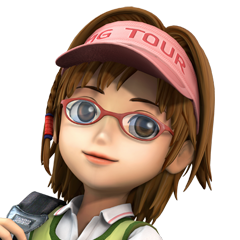 Registered: 12/16/2008
Offline
7785 posts
Re: PS3 knocking my router out of wack
Feb 10, 2012
Is your PS3 set to use the automatic network settings? If you set the IP address incorrectly, you can clobber devices completely off your network.
If you bought your wireless router, then check the manufacturer's website for software updates to download. Often there are firmware updates to improve performance and fix bugs that have been released after you bought it.
Re: PS3 knocking my router out of wack
Mar 25, 2013
Do you have it so then you automaticly connect to the internet? If so that's the problem. Just turn on and off the internet connection on your PS3 and you'll be fine