Reply
Topic Options
Mark Topic as New

Mark Topic as Read

Float this Topic for Current User

Bookmark

Subscribe
Highlighted
6 replies 332 views Edited Nov 11, 2011
I've been playing modern warfare 3 recently and am always getting 1 bar. The game is basically unplayable until i fix it. My roommate also has the game and is playing it on xbox and will lag only when i play at the same time, but i still feel like there is something we can do to make the connection better. My router is almost brand new so that is definitely not the problem, and i've tried to mess around with the setting as people suggest but so far no luck. I have an open NAT type but the uPnP is not available (which i think might be the problem). I have uPnP allowed on my router but i still can't get it to work! My internet speed on my computer is 18 mbps download with 1.5 mbps upload, and on the PS3 i get 4.8 mbps download with 200 kbps upload (terrible, i know) and that's without my roommate on at the same time. Any suggestions are welcome we are thinking about upgrading our internet but i really don't think that's necessary as my speeds on my computer are good, so i think the problem lies elsewhere. Thanks for the help!
Treasure Hunter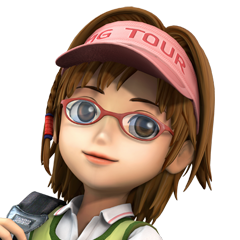 Registered: 12/16/2008
Offline
7785 posts
Re: PS3 Connection Problems
Nov 12, 2011
You should have enough bandwidth if the connection is as advertised. Are you running any peer-to-peer file sharing programs like BitTorrent on your other computers? Those will saturate your uplink bandwidth, which is the most important for your online gaming. Online gaming likes a steady stream of guaranteed minimum bandwidth.
Re: PS3 Connection Problems
Nov 13, 2011
Nope we aren't running anything like that. Something to note though is that i live in apartment with four people, so the other two are often browsing the internet while we try to play ps3 xbox. And we just tried hooking up through ethernet cables and got the same results (200 kbps upload) but uPnP was available and that didn't make a difference (our other roommates were also browsing the internet at the time). Is two systems and other internet browsers two much for our connection to? Would upgrading help us? thanks for the help
Treasure Hunter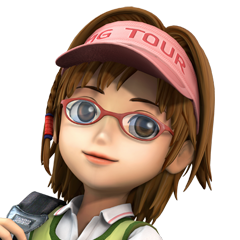 Registered: 12/16/2008
Offline
7785 posts
Re: PS3 Connection Problems
Nov 13, 2011
I wonder why your upload speed looks that low. What model is your router? There's usually a model and version number printed on the sticker underneath the unit. You might be able to find a firmware update for it from the manufacturer's website.
Re: PS3 Connection Problems
Nov 13, 2011
It's WNDR3700v2. There was a firmware update that i got a couple days ago but the problems have still been happening. And yea i mean it is the PS3 estimated connection speeds which are definitely not entirely accurate but i'd imagine it's around there when i start getting 1 bar. Another thing i just noticed is that under uPnP on my router the PS3 shows up (when using ethernet) and is using it but I cant get the xbox 360 to show up, and there doesn't appear to be anything in the settings of the xbox about uPnP so i'm not sure how to make it work for that.
Treasure Hunter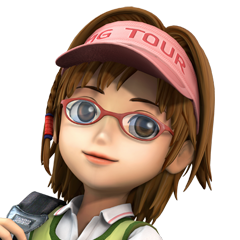 Registered: 12/16/2008
Offline
7785 posts
Re: PS3 Connection Problems
Nov 13, 2011
The Xbox 360 should choose UPnP automatically if you're using the automatic network settings.
Someone else reported that there's a UPnP bug with Modern Warfare 3. MW3 uses UPnP to set up automatic port forwarding, but if you use more than one console on MW3, it doesn't release port numbers after you turn off the console or the game. Try restarting the router and see if you immediately get a good session. Unfortunately, you may be stuck restarting the router every few sessions until there's an update available for MW3.
Re: PS3 Connection Problems
Nov 15, 2011
Ok i tried restarting the router but still no luck. I put in Black Ops too to try and see if it is just just an MW3 bug but the results could go either way. In MW3 when i was stuck at 1 bar teleporting around as i moved, i switched to black ops and had 2 bars with noticably less lag (but still lag none the less). One thing i have started to notice is that when a specific one of my roommates got on his computer the connection got way worse, but my other roommate did not seem to effect it as much. Is it possible that the settings on one of our computers could be causing the problems? If so what could be wrong?