Reply
Topic Options
Mark Topic as New

Mark Topic as Read

Float this Topic for Current User

Bookmark

Subscribe
Highlighted
PS3 Account PIN number...
13 replies 13427 views Edited Mar 29, 2013
HI sir/mam,
I can't remember when i did create a PIN... I remember that i created my account using PSP-1004 in the qirocity.com... that was 5 years ago... then last year i bought a PS3-3006 (320gb)... then i just add and activate my console... then i notice that beside from password i also have PIN number which i cannot remember i did created it... it was there already...
i've been asking SONY for quite sometimes regarding this but they only give links how to reset the password if you know the previous PIN number... which in my case... i don't have any idea what my 4 pin number...
unlike PASSWORD... you can request if you forgotten your password... but here in PIN number... there isn't any option...
I am wondering and asking for help... how could i reset or request to change my PIN number... any help would be greatly appreciated...
Thanks in advance...
Re: PS3 Account PIN number...
Mar 29, 2013
The pin number is on the SonyElectronicsNetwork site for one's PSN Account.
It's in the security area, under your password is a pin number you can create.
On my Account, it has a link next to it which says "Create Pin"
I have never made a pin there. In the field to show when data is there it has "--" wherein my password field looks like "********" ....
Are you sure there is a PIN entered? You don't recall ever setting a 5-numbered code?
---

PIN

---
Re: PS3 Account PIN number...
Apr 1, 2013
thanks for the reply...
YES... i never recalled creating a pin... i use QIROCITY.com for my PSP to create an accounts way back 5 years already i guess... then never use it again...
Then i only registered my PS3 last year and activated it using the same account. Then i just notice that in my control panel when i want to change my password, below my PASSWORD, that i had a PIN number which i can only changed if i know what my 5 digit PIN number. I tried searching on how to reset, even email SONY, only show me a page to change the PIN but not resetting it to default or whatsoever. Like password if you forgot at least you can reset it by EMAIL verification. PIN number don't have this option.
Is this will affect me if i tried to purchase PSN cards? Let say if i buy something on the PS Store. Like add-ons? I'm planning to expand my RECKONING and MASS EFFECT 2/3... just wondering if i will be having an issues if i buy on PS Store.
or anybody had an idea on how to reset it back to default or recover the PIN number or anything? thanks in advance...
Re: PS3 Account PIN number...
Apr 1, 2013
Clicking around the sony site, it doesn't seem there is anything you can do to change it unless you know what the current one is. It's for use on specific devices, like Bravia TV, Blu-ray player or audio device, as stated in this help snippet:
---

Your numeric PIN provides access to make and view purchases through Sony Entertainment Network from your BRAVIA®TV, Internet TV, Blu-ray player or audio device.

If you have forgotten your PIN, or need to create it for the first time, you can do so by logging into account.sonyentertainmentnetwork.com and go to:

Account > Account Details > PIN (under 'Security')"

---
Do you have any other Sony device that you've connected to your Sony Entertainment Account? Check your account there for any other Sony devices (besides PS3, PSP, etc.)
I don't have a pin so I can't see what would happen if I did have one. Have you called Sony and talked to them about this? If there is a pin there, I'd be concerned about it if I were you. If you don't have a different device that you forgot about, which linked to your account and forced you to input a PIN ... that'd be something that needs to be addressed. Have you ever account shared with anyone. Anyone with your credentials could change your account.
Besides that I can't speak to the buying in PS Store, with a pin on your account. I don't know of any PIN forced creation on PSP, PS VIta or PS3. I don't know if it uses PIN to purchase either. I use my psswrd only.
By the way, I don't like PIN numbers. If I ever make one up I always forget it if it wasn't written down. Any company with accounts SHOULD enable you to reset things, you might have to jump through some hoops. BTDT other places. You really should call Sony and discuss this.
As for what if you want to use the PSN store, will this be an issue. I don't really know. I can't find anything about it, so probably not.
I would use caution and investigate one's account before using it, just to be sure it wasn't hacked or stolen or whatever, and get that PIN thing straightened out. PINS are never able to be reset to nothing online for any company that I've seen with them. It's always a difficult thing.
AeroVayne
PlayStation Moderator (Retired)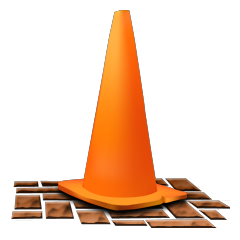 Registered: 07/02/2012
Offline
4213 posts
Re: PS3 Account PIN number...
Apr 10, 2013
thanks for the info...
well i guess i will ignore this PIN number then... for a side note... i use my PSP to register in QIROCITY.com way back... once registered and tried a couple of browsing then never used it again...
only last year i used my accounts to register and activate my ps3 using my PS3... never encounter any pin number... only two devices associated with my accounts... PSP 1004 and PS3 3006... nothing else...
i have 3 passwords i used entirely in my life...
1. for my personal accounts
2. for work accounts
3. for dummy accounts (forum, youtube, etc)
and i have 2 pin number nothing else in my life...
1. for my credit cards and my ATM cards
2. dummy numbers 4/5/6 digits all the same (dvd, blueray, ps3, etc)
never change password in my entire life even my digits used in my ATM/credit card... password just updated... adding some special character... but still the same...
i do this so i won't forget my USERNAME and PASSWORD or even my PIN number i used...
well i guess i will ignore it now... cuz i tried to email SONY they just give the the links the one you posted... nothing can do and no info whatsoever...
thansk for your time and effort explaining things... i do appreciate it...
Re: PS3 Account PIN number...
Apr 10, 2013
The SEN PIN isn't used on Playstation consoles. It is only used to authorize SEN purchases on Bravia TVs, Sony Blu-ray players, Sony Walkman Players, and other SEN-enabled devices that don't support easy entry of your sign-in name and password. You can set or change your PIN at any time by signing-in to www.sonyentertainmentnetwork.com, clicking on the Manage Account link, and accessing the Account Details page. It is right under the password field.
GKP