Reply
Topic Options
Mark Topic as New

Mark Topic as Read

Float this Topic for Current User

Bookmark

Subscribe
Highlighted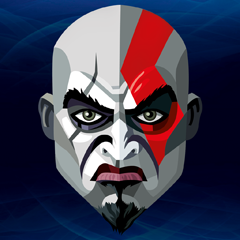 Offline
Re: PS Store Showing Free Items When It's Not
---

Vonrambus wrote:
Thanks for the update but that only brings me around full circle since customer service's solution was to suscribe to your blog. I guess I'll try them again maybe I'll get someone who actually wants to help this time.

---
Yeah, that was the case when the original refunds were still pending. It was to have you guys have a point to chec when there would be updates on it. Now that refunds are executed, some have (according to info from you guys) not received their full refund.
They may need to be walked through that this content was not SUPPOSED to be free in PS Plus, however it was listed as such, and ended up charging you.
You may need to walk them through it a bit, but be patient (they work with a TON of issues and no one person can be a monolith of info), and if you don't get the info you need; request to speak to their manager in a nice way to get support in case it may need a higher level of review.
Thanks for bearing with us.
Re: PS Store Showing Free Items When It's Not
Thanks for the update, I contacted Customer Service for the second time, as it was denied the first time because I wasn't a Plus member (which makes no sense to me as it said free in white lettering for all and I did not receive a confirmation of charges when 'purchased'), they are resubmitting this. So hopefully it turns out better this time, otherwise I will have to contact Mochuuu like he suggested. Anyway, thanks again for the update, I hope this can be settled.
Re: PS Store Showing Free Items When It's Not
Thanks, I'll try the again but just to let you know Rayman three was listed as free for anyone when I picked it up not just for playstation plus.
Re: PS Store Showing Free Items When It's Not
When I contacted CS on 2-25-2013 all they said was the games I was charged for did fall under those I should get a refund for, and I should get a message through the XMB in a few days.
Obviously that hasn't happened.
I will make my voice heard, I will not be silenced.

Update 4.45 killed my PS3.

Update 4.46 couldn't be installed until I formatted my 1TB HDD.
Re: PS Store Showing Free Items When It's Not
[ Edited ]
I have to call again tomorrow after calling them and mostly waiting on the phone for 40 minutes. They also said they were almost going to take my credit I got for the first refund away because I was not a plus member. I have not been with plus since November. But if this mess up with the games showing free has something to do with plus I am not joining it again. And if the refund credits I got are taken I am not supporting Sony systems going forward. I just thought the games were free. No screen pop up that day saying other wise, it was not until I looked at my email that I saw I was charged. Make it right by giving me the credit for Rayman. It is $5 what is so hard with that? And I have taken my card off my account.
Re: PS Store Showing Free Items When It's Not
You're right, rayman never said anything about plus it just said FREE. Now I'm thinking the reason I never got a refund is because somebody thinks this only affected plus members.
Re: PS Store Showing Free Items When It's Not
The only time I have ever talked to anyone in Sony's Customer Service that cared, was today when I asked to talk to a Manager. He got more done in 2 hours than others have in 3 years. The CS Reps just want you off the phone and tell you to wait. Which doesn't do any good.
Sadly when I talked to the manager today we were still waiting on an update or I probably could have got him to refund it. I'll try getting back to him tomorrow.
So if you get the run around ask for the manager.
Re: PS Store Showing Free Items When It's Not
I'm not a plus member and yet Rayman 3 HD and Might and Magic appeared as FREE in my PSN, downloaded it and was charged for it. I even downloaded the NBA 2k13, but it didn't push through because my credit card has limit. There's a simple solution to this, just investigate everyone who bought these items on 02/12/13 both plus members and not at the precise time it started and ended, and give them their refund, including me...
Re: PS Store Showing Free Items When It's Not
When will the refunds be returned to the bank account in which it was unauthroized to take from?

I am missing about $12 in refunds but I am just tired of dealing with Sony. I am done with purchases on PSN from now on since you guys just can not get your act together.