Reply
Topic Options
Mark Topic as New

Mark Topic as Read

Float this Topic for Current User

Bookmark

Subscribe
Highlighted
Re: PS Store Showing Free Items When It's Not
I just got a refund and I don't think I should have. Seems to be a $4.99 refund with the $5 bonus leaving me with $9.99 in my wallet
I am not a Plus user and I did NOT download any of the following you have listed

- Alien Breed
- Might and Magic: Clash of Heroes
- NBA 2K13
- Rayman 3 HD
- Minions Super Pack 1 for PS All Stars Battle Royale
- King of Fighters XIII DLC
Never got a email saying I was charged.
On the 12th I downloaded
Pinball Arcade DLC for Scared Stiff and Big Shot $4.99
Skyrim DLC for Dragonborn $9.99
On the 13th
Bentley's Hackpack PS3 demo
Page Chronica Demo PS3
Big Sky Infinity Demo PS3
On the 18th
PSP FF Tactics: The War of Lions $4.99
FF9 $4.99
That is all I have downloaded sice the 12th
Not complaining but you may want to check into it. I am a bit curious if I was charged somehow
epifanio_d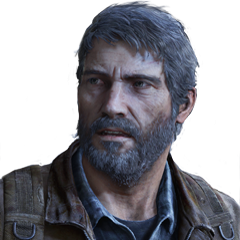 Offline
Re: PS Store Showing Free Items When It's Not
I got the email from CS about a refund back onto my CC, but then I also got a wallet refund for using my card....
I dont want to double dip, I just want it back on my CC....
Re: PS Store Showing Free Items When It's Not
[ Edited ]
I still haven't gotten a refund for
Might & Magic® Clash of Heroes® (Full Game) $7.49
Rayman 3 HD (Full Game) $4.99
I saw the message saying I should have it by Monday 2/25, so I'll wait, but if Tuesday comes and I don't have my money, Playstation will never see another penny from me spent on the playstation store.
I will make my voice heard, I will not be silenced.

Update 4.45 killed my PS3.

Update 4.46 couldn't be installed until I formatted my 1TB HDD.
Re: PS Store Showing Free Items When It's Not
I read that users affected should have received the xmb messages yesterday. I sent in a ticket by email, I called when I was charged for Might & Magic and I didnt get any such message in my XMB. I have emails from customer support as I have never posted on the forums before. Since I think this gives users visibility in this issue, hopefully I can get my money back from voicing my woes here.
Re: PS Store Showing Free Items When It's Not
I still have not been refunded for Rayman but I did get one from for 2k. I would have liked my money back in my bank account but since we can keep the games, most of the money is going back to are wallet, and we received $5 extra I am not mad now. I hope you fix the store again though and make it so even if you want something free items a screen is displayed showing how much the item cost before letting the download go through.
Re: PS Store Showing Free Items When It's Not
Hi Morgan, I received the refund ($37.98) for NBA 2K13 and Alien Breed and the message with the $5 voucher (which I appreciate) but not for:
- MIght and Magic Clash of Heroes ($7.49)
- Rayman 3 HD ($4.99)
(games that I also reported). I contacted support by email about this issue and got this reply....
".....I was able to research the purchases and found that the Alien Breed and the NBA games were included as part of the free games through PlayStation Plus for this month. However, the Rayman 3 HD and the Might and Magic Clash of Heroes were not included as part of the free games for this month. When you search through the PlayStation Store be sure to look for the PlayStation Plus yellow plus sign which signifies those games or add ons that are either free or at a discount of that month...."
Does that mean that I won't get a refund for these two games even though many users reported them too as falsely labeled as free games?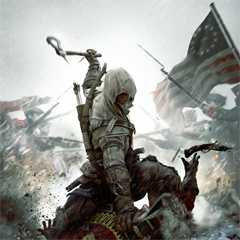 Offline
Re: PS Store Showing Free Items When It's Not
I just downloaded Darksiders, as I've had it in my cart for about a month, figured I might as well download it, and I bought it along with the Dead Space 3 Survival Pack for $14.99, as I got 2 $20 PSN cards, so I had about $40 or $41, but when I downloaded Darksiders with the pack (I AM a PS Plus member) my wallet went from about $40 to about $5, charging me for the game as well as the pack.
My wallet SHOULD read about $25 as the game is (supposed to be) free.