Reply
Topic Options
Mark Topic as New

Mark Topic as Read

Float this Topic for Current User

Bookmark

Subscribe
Not sure what to do in this situation?
2 replies 100 views Edited Jul 21, 2012
There's a "clan" on playstation home that has decided to start issues between me and them. The leader has started sending pictures of me to people, getting his people to message me sometimes 5 or 6 times a day with insults, and now they've made accounts pretending to be me and giving out my personal information and such. Thing is, aside from on playstation home I don't know how to report them? So what should I do in this situation, and what happens to them if I keep reporting? I tried blocking but they just make new accounts.
I Only Post Everything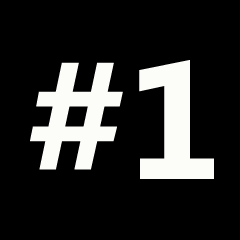 Registered: 08/07/2008
Offline
1137 posts
Re: Not sure what to do in this situation?
Jul 21, 2012
Well, when you get those insulting messages you should report each and every one of them. On the XMB just click on messages and for every message you want to report hit triangle and go to 'grief report'.
If I were you I would just stay off home for a few days and let things settle down. As far as people giving out your personal information, what info are you speaking of? In the future be carefull what info you share, as this is an example of why you shouldnt give out personal info.
I wouldnt reply to any of those messages either; let them bury themselves.
I suppose you can contact sony, they might have better advice or assist you in reporting those PSN i.d's. Its 1-800-345-SONY.

Highlighted
Re: Not sure what to do in this situation?
Jul 21, 2012
I haven't given out personal information to anyone on home, I never do. But I am a known figure in my town so it's not hard to find out information about me unfortunately and there's little I can do about that, but I never volunteer the information. My IRL friend unfortunately has a big mouth and spilled my real name to people on home. Thanks for the suggestion, I hadn't realized there was a report option in the menu when hitting triangle.
Personally I haven't been on ps home in close to a month, other than for a couple hours one night and even then I didn't talk to anyone or see anyone I knew at all, I was just shopping and playing one of the games for items then logged back off.
Thanks for the phone number, I got a message suggestion to contact homeforummods with the information as well. I'm going to try that, and then if I have to, call Sony.