Reply
Topic Options
Mark Topic as New

Mark Topic as Read

Float this Topic for Current User

Bookmark

Subscribe
Highlighted
5 replies 496 views Edited May 14, 2013
hello all..i decided on making a 2nd PSN account... the name i had in mind was taken..(but the person probably never logs on or its probably an abandoned account)...
so i tried adding characters like x's.. and i noticed on one of them it wasnt taken but it wouldnt let me use the name..which was x_2Fast4U_x ....... just wondering why.. i really wanted to use the 2Fast4U name... please get back to me on that.
May 14, 2013
Hi welcome to the forums. If it was available I can't say as to why it wouldn't let you use it. It doesn't seem to have anything that seems it would deemed "inappropriate" so I can't really say. Perhaps someone else will chime in that has a better idea. If not you can always try contacting customer support to see why it won't let you.
You can contact customer support via a method provided by clicking >>> HERE
Keep playing around with other screen names too. I've seen lots of iterations of "too fast for you" it's a very common name. You find another version that you like better that it has no problem getting up and running. Good luck!
May 14, 2013
It doesn't seem like 2Fast4U has been taken. There might be some issue with the filter misidentifying it; I can't think of any reason it would be blocked either.
Backloggery
Contact Sony support - Live Chat
or 1-800-345-7669
May 21, 2013
It is common to add an x in front of PSN names, particularly ones that start with a digit, which are not valid names by themselves. After over six years, all of the obvious names have been taken. I would be surprised if x_2Fast4U_x was still available after all this time.
GKP
Keyblade Wielder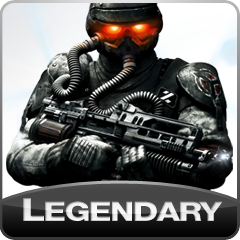 Registered: 09/05/2012
Offline
8191 posts
May 21, 2013
You could be cool and spell out the numbers