Reply
Topic Options
Mark Topic as New

Mark Topic as Read

Float this Topic for Current User

Bookmark

Subscribe
NFS: Most Wanted Corrupted?
2 replies 1122 views Edited Jun 3, 2012
I purchased Need for Speed: Most Wanted off the store yesterday, and when I tried installing it, it would keep erroring out at 11%. I always got the following error code:
"An error occurred during the install operation. (80010038)"
I searched around, and tried re-downloading the game. I left the download up, rather than leaving it in the background. This time, my PS3 froze completely and I just pulled the plug out of the back. This, obviously, corrupted my hard drive. I was unable to boot up the PlayStation (normally OR in safe mode) until this morning. Today, I've had to do two full system restores, and the XMB still runs slow at times.
I tried re-downloading NFS: Most Wanted off the store again, to see if the game itself may be the issue. The first time I attempted to download the game, it froze at 81% despite still being connected. I canceled the download, and tried again. This time it downloaded successfully, but would give me the same 80010038 error code from last night, 12% into the install. When I went to look at the game on the XMB to try and install it again, it was shown as corrupted data. While the original HDD corruption was clearly my doing by pulling the plug, it seems every time I've downloaded this game off the store it has been corrupted. Has anyone else had this issue, and is it an issue on my end or on Sony's end?
EDIT: I was just able to download and install inFAMOUS: Festival of Blood with no issues at all, so I don't think this is something on my end. :/
EDIT 2: Twisted Metal: Black also glitched up in my attempt to re-download. Could this be an issue with the PS2 titles in general?
Re: NFS: Most Wanted Corrupted?
Jun 4, 2012
If it was an issue on Sony's end, then you would not be the only one seeing it. The problem with the PS3 freezing during the download may indicate a hardware problem with your PS3. The slow performance of the XMB, combined with the corrupted data, also suggests that your hard disk may be failing. That could be causing the game installs to fail also.
GKP
Highlighted
Hekseville Citizen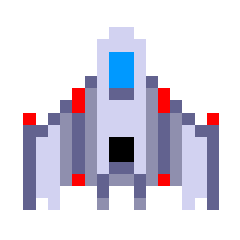 Registered: 12/13/2008
Offline
360 posts
Re: NFS: Most Wanted Corrupted?
Jun 4, 2012
Well that's what I would think, but I've done full system restores twice and I've restored the file system multiple times as well. There is no corrupted data on my console anymore, at least not that I am able to see/find. The XMB hasn't really had any slow downs today, though I do have my concerns about the HDD still. It's strange, because everything is downloading/installing fine besides the PS2 classics. Twisted Metal Black and NFS Most Wanted just freeze mid-download, or error during the install. All my PSN and PSone games have zero issues. It's strange, I'm going to try downloading the PS2 games on another PS3 to see if it is my console, or something else.