Reply
Topic Options
Mark Topic as New

Mark Topic as Read

Float this Topic for Current User

Bookmark

Subscribe
Highlighted
NFL SUNDAY TICKET RIPOFF - get organized to get a refund
4 replies 999 views Edited Sep 17, 2012
Re-surfacing yesterday's issues for anyone coming in to check on status Monday.
There were widespread problems with the NFL Sunday Ticket app yesterday - lags, pixelation, buffering every few seconds. Games were unwatchable.
Anyone with Netflix or Amazon streaming can tell you this isn't a problem. So why this app? It's clearly because so many people are trying to watch the same live stream at once.
You could tell it was a server/network/app problem because the ONLY TIME the streams worked as advertised were in the fourth quarter of the early games -- when the outcome was certain and everyone was tuning out or eating lunch. When the early games started, or when the late games kicked off, the stream died again.
DirecTV online support at first pointed to PlayStation, then started admitting there were problems and said they were working on it.
PlayStation was non-existent online, but if you got on the phone, they said there were no issues at first and pointed to your ISP. I personally wasted $100 upgrading to "signature support" from Comcast to get them to "open a port" on my router to dedicate a certain incoming stream to the PS3's IP address. That did nothing to help.
PlayStation support eventually admitted there were huge problems with the service, but wouldn't do anything about it. Requests for refunds are sent off to some other department, with a 10-15 biz day response time and a reminder that "all sales are final."
So, to recap:
- DirecTV and PlayStation HEAVILY promoted the fact that PS3 was the only streaming option for non-DTV subscribers to get NFL Sunday Ticket.
- Promises of HD content, live streaming, high quality video.
- No trial period to make sure the product actually works.
- $300 up-front payment, with "all sales are final."
- Totally unwilling to stand behind the product or even admit that their network couldn't handle something they marketed to death.
- Blame ISP, even when customer has download speeds of 20-30 mbps or more.
- Radio silence on social media. The @AskPlayStation twitter support account is only staffed from 2 pm - 5 pm Monday-Friday!
Light these guys up on Twitter. It's our only chance to get them to respond.
@AskPlayStation
@PlayStation
@DirecTVService
@DirecTV
@PhilRosenberg
(the PS vice president in charge of this NFL Sunday ticket debacle.
Make sure to include the hashtag #NFLSUNDAYRIPOFF - it will let them know people are getting organized.
Re: NFL SUNDAY TICKET RIPOFF - get organized to get a refund
[ Edited ]
Sep 17, 2012
Glad to know it wasn't just me...I contacted DTV and they're basically claiming there was no issue so no credits (last year they gave a $25 credit for week one problems). The clown kept telling me you have until the 24th to cancel for a full refund, so essentially they aren't willing to do anything about yesterday.
I hope they lose the exlusive rights when the deal ends in a couple of years.
Here's the snippet from the email reply I got to email sent yesterday during the game...I called the 800 number and got nowhere...
=======
Thank you for writing. I am sorry about the problem you had watching the Seahawks-Cowboys game and I understand that you would like to get a refund.

We want our customers to have the ultimate football experience that only DIRECTV can offer. The best way to address your concern is to call (800) 670-7288 . I can assure you that one of our knowledgeable representatives will be available to address your NFL SUNDAY TICKET issues and refund request.

We appreciate that you have given us the opportunity to serve you.
Re: NFL SUNDAY TICKET RIPOFF - get organized to get a refund
Sep 17, 2012
Thanks for all the details. I thought it was just my setup or my router, but i'm getting 12-20 Mb/s. I even paused trying to increase the buffer. I'm not really a social media person. Any updates on what's happening??
Re: NFL SUNDAY TICKET RIPOFF - get organized to get a refund
Sep 17, 2012
I think it's PlayStation's fault. Get on Twitter, and get to the @AskPlayStation account and get relief. I got a full refund, almost no questions asked, within 10 minutes. The only responsive place in the whole company.
space_cape
PlayStation Moderator (Retired)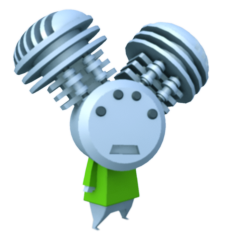 Registered: 07/16/2012
Offline
4145 posts
Re: NFL SUNDAY TICKET RIPOFF - get organized to get a refund
Sep 17, 2012