Reply
Topic Options
Mark Topic as New

Mark Topic as Read

Float this Topic for Current User

Bookmark

Subscribe
Highlighted
[NETWORK ERRORS] Guide to help fix
[ Edited ]
89 replies 40884 views Edited Sep 20, 2013
Guide to help fix most errors including error 80029564 (PS3)
Check to see if the PSN (PlayStation Network) is Online
Do you have a Network Error Code? Go to the PlayStation Knowledge Center to view the Definition. Pictures in spoiler.

1. Port forward the required ports in your router. You can get the full list of ports needed at PlayStation Knowledge Center.

2. I personaly just went ahead and addressed my PlayStation 3 with the DMZ I set via router. This shouldn't be needed if you Port Forward. I did this anyway to ensure my PlayStation was connecting to the internet full force. When DMZ is enabled, it's completely open to the internet.

Step 2 details

Head into Network Settings > Internet Connection Settings. This is found under Settings via the PlayStation 3's XMB. From there, (and this is very important when downloading a file over 1GB in my book) hardwire from your router to the PS3. The settings I applied are below for this section.

Internet Connection Settings

Troubleshooting I played with

If you are still having ERROR issues please contact
PlayStation Knowledge Center.
Router Configuration Steps **Updating**
[ Edited ]
Mar 6, 2013
Router Configuration steps
Go to your web browser on your computer (this will not work on the PS3's www browser), and type 192.168.1.1 in your address bar.
Fill in the User Name and Password.
NOTE: (Step 2) If you haven't set up a password or ever been in your router configuration, these should be what you need below.
User Name: admin
Password: password
One brand of router is different from the other brand. I'm using a Netgear, and she hasn't let me down yet. I'll take a few snap shots of what's filled in. I hope this helps.

This snap shot is to log in User Name and Password are above. (All lowercase)

This next snap shot is of course optional, but will most likely fix a lot of issues you may be experiencing.
Top numbers read (8.8.8.8)
Bottom numbers read (8.8.4.4)

This next snap shot is to set up a DMZ if you would like to have your PS3 open to all traffic. (That is the option I have) The DMZ IP address I have is the one I stick in the PS3's internet connection settings.

This video below will quickly show where and what to do for Portforwarding if you don't trust DMZ.
Re: Guide to help fix Error 80029564
Nov 7, 2012
Re: Guide to help fix Error 80029564
Nov 9, 2012
That won't help me at all, my connections setting are just fine. I've downloaded Infamous several months ago under the same connection and have had no problems installing it. This Sony's fault all the way.
Re: Guide to help fix Error 80029564
Nov 9, 2012
An update here, somehow Sony has manage to bugger up the implementation of the IEEE 802.11 standards for Wifi connection. I've plugged the console directly on the wireless router via an Ethernet Cat5E cable and the download speed has jumped from merely 30 kilobytes/sec to roughly some 400 KBytes/sec. So that's that. Sony is officialy using monkeys with neurological disfunctions as their network engineers.
Re: Guide to help fix Error 80029564
Nov 9, 2012
I've downloaded Resident Evil 5 for 8 times now, still can't install it.
what the hell are they doing? is it that hard to implement some kind of CRC checksum or something?
Re: Guide to help fix Error 80029564
Nov 10, 2012
Don't Feel Bad My Friend I am A Ps Plus And I can't even install infm2 lbp2 and payday the hiest i called and spoken with the superviers and he explain to me if you live on the east coast the east side severs are over poplauted and there are now working to get more east side severs 1 thing you can do i live you on the east side is try downloading it at night thats what he reccommed to me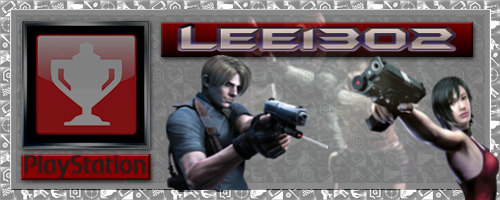 Re: Guide to help fix Error 80029564
Nov 12, 2012
Hey Y'all,
I know it's frustrating for this to happen. Even though this might be on sony's end, doesn't mean we can't take the proper adjustments to our end. When I was doing all that tweeking in my router, and etc. I seen some flaws that I should have noticed with past maintenance. I missed a few ports, I didn't disable a function, I had UPnP enabled while my PlayStation 3 was on a DMZ, etc and etc..
I was on this for a good couple days, and the guide I disclosed is what I did. That guide is more information on one spot then I've seen all over the net. That is what worked for me, and I'm only trying to help. There was ports I wasn't aware of till Sony sent me an E-Mail. Even if this was on their end, I still think it's best to do what they recommend.
I didn't realize it took so much effort to get connected to their servers to download or play online properly. Every now an then I got to do a few more tweeks here and there. It's only paying off to stay updated on everything that needs done. I do know that I got to download. If this happens to me again, I'll be calling them and telling them details so it can be fixed.