Reply
Topic Options
Mark Topic as New

Mark Topic as Read

Float this Topic for Current User

Bookmark

Subscribe
Highlighted
NAT type 3 to NAT type 2??
3 replies 394 views Edited Dec 31, 2010
Alright, I currently have an Airport Extreme router and I'm getting the NAT type 3 response in the connection test. I have looked online and I have done everything possible to try to fix this. So far, I have:
1. Created a Static IP address for the PS3 (10.0.1.50)
2. Manually filled in Subnet Mask, Default Router(10.0.1.1), and Primary DNS (10.0.1.1)
3. Opened the following ports on the Airport Extreme router:
UDP: 3478, 3479, 3658
TCP: 80, 443, 5223 (All of these ports are open for, of course, the IP address (10.0.1.50)
4. I couldn't find the "DMZ" option for Airport Extreme(I guess there is none??) However, I saw somewhere that "enable default host at:" is similar. Once again, I put the address for this as 10.0.1.50 (the PS3 IP address)
5. Apparently, there is also no UPNP option in Airport Extreme. However, I read on Apple's website that NAT-PMP is similar. So, I "enabled NAT Port Mapping Protocol".
6. And finally, I disabled Media Connections on the PS3.
This is all I could find after about 4 hours work and research and it's all surmounting to a lot of failed attempts and frustration. I really would like NAT type 2, and if anyone knows how to get it other than these 6 things I did, please tell me.
hiptechboy
I Only Post Everything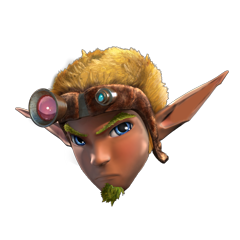 Registered: 08/02/2007
Offline
1153 posts
Re: NAT type 3 to NAT type 2??
Jan 1, 2011
Try calling about apple, because this isn't the first time that I've heard about nat issues with apple routers. Clearly their not the best for gaming.
Re: NAT type 3 to NAT type 2??
Jan 12, 2011
yeah i have contacted apple, they said contact sony. so i contacted sony, and they said to contact apple....customer service sucks these days doesnt it??? anyone else with any suggestions?
potatobreath
Treasure Hunter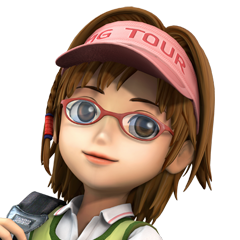 Registered: 12/16/2008
Offline
7785 posts
Re: NAT type 3 to NAT type 2??
Jan 12, 2011
You need to give us more information about your internet service provider and which cable/DSL modem (brand and model number) they gave you. NAT Type 3 means you have a router in front of a router; your cable/DSL modem may be acting as a router and gumming things up. Apple's not likely to be able to help you in such a scenario.
You should also make sure your AirPort Extreme Base Station is up to date with the latest firmware. You can check with the newest version of the AirPort Utility.