Reply
Topic Options
Mark Topic as New

Mark Topic as Read

Float this Topic for Current User

Bookmark

Subscribe
Highlighted
Missing Avatars - Tell us more...
51 replies 1034 views Edited Jul 10, 2011
A lot of you have been reporting that the avatar that you bought from the PS Store has gone walkabout. It appears that it might be a PSN-related issue since some of the European communities are also experiencing it. We're still waiting on feedback but soon as we know more we'll tell you.
Be the Holmes to our Watson and tell us the following, please:
Did you buy it from the Store?
When did you buy it?
Which avatar is it?
And any other relevant information you can think to include.
Uncharted Territory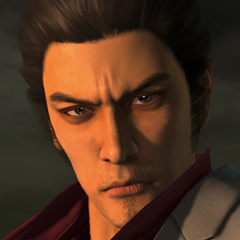 Registered: 02/18/2009
Offline
1229 posts
Re: Missing Avatars - Tell us more...
Jul 10, 2011
Indeed my PSN Avatar has been missing when it comes to online activities on my PC. Both in the online communities and on the PS Blog (among other things), my PSN avatar only shows as the generic cubed smiley. This began either early last week or the week before if I recall correctly.
I have tried switching my avatar via my PS3 to see if those changes reflected on anything on my computer, however it remains the same.
I figured there was something wrong, but I did not have the motivation to say anything. Now that this thread is here, I guess I have no excuse not to speak up =p.
Re: Missing Avatars - Tell us more...
Jul 10, 2011
- Avatar in question was free.
- It was free.
- The Uncharted 3 Avatar.
I can see the Avatar in games, on my PS3, everywhere in fact except here, although mine was free & not a paid for Avatar it should still be working.
Glad there's an 'official' place for this now.
Thank you.
Customer Service Available Mon-Fri 8am - 8pm
General Enquires - 1-800-345-SONY (7669)
Account & Billing Support -1-877-971-SONY (7669)

Live Chat Available Mon-Sat 6am-10pm PST & Sun 6am-8pm - LiveChat
Re: Missing Avatars - Tell us more...
Jul 10, 2011
I see it now mention already but I can see my Marvel vs Capcom 3 avatars (Used Zero before but now using Taskmaster) on PS3 where I play online and view my card info and others. I can't view my avatar on my port ID card from this site or any other site. It shows a happy face cube on my card. Was wondering why that happen when my avatar shows my Taskmaster on PS3 where I can see my color orange card.
I pay for Marvel vs Capcom 3 at a discount with PS+ before the outage just in case this info is needed.
I Only Post Everything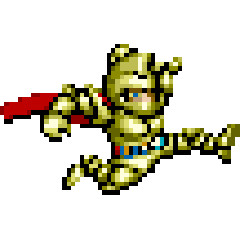 Registered: 10/06/2010
Offline
1136 posts
Re: Missing Avatars - Tell us more...
Jul 10, 2011
My Valor badge is removed from the choices, as is my ghosts and goblins package, I bought the package in the last month and I had the Arthur jumping when it happened. I see it on my ps3 account, but not on the boards.
An open mind is like a fortress with it's doors unguarded and unbarred
Re: Missing Avatars - Tell us more...
Jul 11, 2011
Thanks for asking this question, I though for a moment that I was the only one facing this problem.
In the last month using the 30 days of free Plus service, offered in the Playstation Welcome Back Plan, I purchased a few Avatar Bundles for a discount price and some free ones as well.
Even though I'm sure that my free 30 days have already expired, the plus sign still shows in my console with my avatar, but when i log in on this site or the Playstation Blog it does not.
I tried to change my avatar many times, not just with the discounted ones but also with others that i purchased at regular price, even the ones that you get for free (no Plus service), but i always get the same result.
I don't know what it is the problem, I imagine that the ones you get for free from Plus should just simple vanished because they are for those that pay for the service; but the ones you purchase with a discount are yours to keep (or that is the idea), even after you do not longer are a Plus Member.
What it's really strange is the fact that you are not able to use any other avatar, purchased or free outside of the Playstation Plus.
I hope this problem will get solved soon, i do not want to be faceless in one of the communities i love the most.
And thanks again for asking.
Re: Missing Avatars - Tell us more...
Jul 11, 2011
Re: Missing Avatars - Tell us more...
Jul 11, 2011
Mine was the Wesker avatar from the RE5 avatar pack...I THINK I got it about 2 weeks ago...give or take a day or three. It was working fine on the Lithium forums for MAG then Zipper/Sony booted those guys and put us in the new sony forums for MAG....Mine was one of the few premium avatars that was working, then I couldn't log into the forums for a day or two because it said something about maintenance, but people were still posting. I logged back on and *poof* it was no longer there.
Re: Missing Avatars - Tell us more...
Jul 11, 2011
I bought my avatar from the PS Store. At the time, it was Lightning from the Dissidia 012 Duodecim Final Fantasy set of avatars. That was about 2-3 weeks ago. When the MAG forums changed from Lithium to Sony Jive, it was still there for about a week, then it suddenly disappeared. I still have all my purchased avatars on my PS3, however they don't show up on the forums anymore.