Reply
Topic Options
Mark Topic as New

Mark Topic as Read

Float this Topic for Current User

Bookmark

Subscribe
Locked PSN account due to fraud
2 replies 2043 views Edited Nov 1, 2011
On November 20, 2010 in the early hours of the day my original PSN account was compromised and $50 was added to my wallet from my debit card. The person then bought a few games on the PSN Store for both PS3 and PSP.
I had sold my PS3 about one month before hand and my PSP long before there was a PSN on the PSP, being sure to clear my PSN accounts and format the system memory. I know I did this because I do it almost daily at my second job at Gamestop when someone trades in a Playstation device. As soon as I noticed the missing funds I logged into Playstation.com, changed my password, removed my payment information, and deactived my account on whatever system it ended up on.
I called Sony support in the morning to discuss what I can do to recover my funds that were fraudulently used. A very helpful representative named Andrew suggested that I dispute the charges with my bank as there is a no refund policy on the PSN store for purchased content.
I called my bank and disputed the charges, which I did recover. After that I did not think too much about it because I did not have a Playstation device to use my account on.
Now, almost one year later I have purchased another new system on October 31, 2011. I set it all up and tried to sign in, only to have a message that my account is currently locked or banned.
I called Sony's support again and spoke to three people about my issue, all very professional, but not very understanding.
I was repeatedly told that my PSN wallet had a negative balance of $50 that I would have to correct before I could recover my original PSN account.
I do not want to pay for games and content that I did not authorize. I could understand if I had left my account on my system when I sold it, but I did not.
What steps can I take to recover my original PSN account and the legitimate content that I did purchase without having to pay for fraudulent purchases?
I understand the no refund policy, but there has to be some form of recourse for people affected by fraudulent use.
potatobreath
Treasure Hunter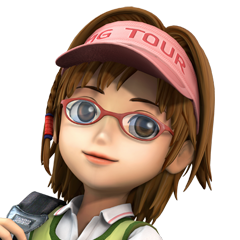 Registered: 12/16/2008
Offline
7785 posts
Re: Locked PSN account due to fraud
Nov 1, 2011
Unfortunately, I think Andrew gave you some good-intentioned but bad advice. Disputing the charge with the bank may make you look like a deadbeat to Sony depending on how the bank handles it. I think a prudent course of action would be to have Sony launch an investigation back in November 2010 to see where the games were downloaded to. That way you get your money back; your account is clean; and the e-thug who compromised your account gets a sit down with the police.
Perhaps you can convince Sony to remove those purchases from your account and call it even? Or even halve the remaining negative balance since it was all a big misunderstanding?
Highlighted
Re: Locked PSN account due to fraud
Nov 1, 2011
The @AskPlaystation guys on Twitter got the ball rolling for me and recovered my account! Thanks for the input potatobreath, you were right, Andrew gave me some mis-informed information and an investigation should have been launched back then instead of telling me to dispute it with my bank.