Reply
Topic Options
Mark Topic as New

Mark Topic as Read

Float this Topic for Current User

Bookmark

Subscribe
Highlighted
Vernon_Hardapple
Offline
Re: LOST PASSWORD!? HELP!
---

wildblade64 wrote:


you guys should check out my thread nothing can help if you cant remmeber your password its even worse if you forgot the date of birth too

---
All you have to do is use your real birthdate when you register, and remember your email address. It's really not that difficult.
If you make up a fake email address and a fake birthdate, and then forget to write it down, you shouldn't be allowed to complain.
Ziaholic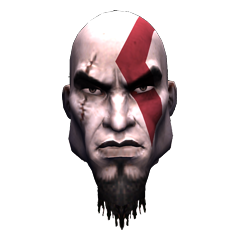 Offline
Re: LOST PASSWORD!? HELP!
Diggin' up a really old thread that was recently dug-up and forgotten again. My answer isn't in here ... yet!
My problem isn't PSN related ... I'm trying to retrieve or reset my PS3's local Account Information password ... so I can update my CC info. I can log into PSN without issues, and I don't think the passwords are the same thing.
I wrote it down almost 4 years ago and haven't needed it since then.
I've tried many variations to my normal selection of passwords. ... and oddly ... one of my attempts leaves the stars in the password entry field, so I think I'm close! 99% of my attempts result in a message that says "wrong password" ... but one pattern of numbers & letters says "wrong password", but leaves the asterisks ... I wonder if that means I'm only off by one character ... strange ... (and frustrating!)
I don't wanna' create a new user account. Am I screwed until I find that old slip of paper?
... with some advice from a friend at Gamestop, I went to the PSN website, logged in, and was able to change my password there. Then, after a PS3 reboot, I typed the new password into my PSN login screen and everything is back to A-OK. Apparently they ARE the same password. All better now. Nevermind.
Re: LOST PASSWORD!? HELP!
I experienced a similar problem. It wasn't a network sign-in problem, it was a problem with accessing my account information once I was already signed into the network.
After getting the same useless scripted responses from PS3 "support," I figured it out myself. At the network sign-in screen, select "forgot password." Enter your e-mail and birthdate, and PS3 sends you an automated e-mail with a link to reset your password. Go to the link, use the same password you're using now if you want, and sign back into the PS3 network. After that, the password works again when accessing your account information.
I'm guessing PS3 network administrators still had issues with their data tables linking correctly after they got their network up.
Re: LOST PASSWORD!? HELP!
I have a question a little different but,
I have lost my security question answer.
I have the following details
Home address name of course D.O.B original email date of creation
yet can't access my account I checked my original email and found it has been compromised that someone has changed my password.
I have tried and tried my original password as I should do and original email and it won't work as, expected!
what can I do, if i call Sony will they help me? Thanks
Re: LOST PASSWORD!? HELP!
[ Edited ]
******HOPE******* see if you never delete your emails you can go to you inbox and search and hopefully you can find it good luck message me and tell me if it works cuz my bro s in the same situation
Edit: Thread locked and moved from Playstation General
-Stage_Coach