Reply
Topic Options
Mark Topic as New

Mark Topic as Read

Float this Topic for Current User

Bookmark

Subscribe
Highlighted
Invalid credit card information
33 replies 10114 views Edited Aug 31, 2007
Im using my right information. I tried about 5 times. 100% sure its correct. It keeps telling me invalid credit card info. Anyone know whats goin on?
Re: Invalid credit card information
Sep 19, 2007
My account is all FUBAR'd now as well. My old CC was fine but has expired in that past few weeks. Now wanted to add funds to make a purchase so I'm going in to change the info. New card info fails. Says that something is invalid and to check. All is correct. I even deleted billing and added new. Even added my zip code street code and spelled out address. Can confirm that my CC is correct.
Re: Invalid credit card information
Sep 19, 2007
---

HteamMarv wrote:

Im using my right information. I tried about 5 times. 100% sure its correct. It keeps telling me invalid credit card info. Anyone know whats goin on?

---
try calling customer service to see what the deal is.
I got nothin as far as suggestions.

PSN ID:Wrangler06 (DFA WarHawk Team Leader) **The DFA WarHawk clan wants you!!**
*Click the link and check us out, or send me a PM if you're interested.*
You Should be Folding@Home Team # 55265
"A man is a god in ruins."-RWE
Plstcsldgr
Keyblade Wielder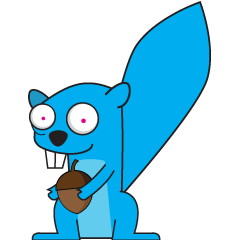 Registered: 02/13/2007
Offline
10740 posts
Re: Invalid credit card information
Sep 19, 2007
I have been trying for two weeks straight in updating my credit card info into my psn account cause my old credit card expired.But everytime i tried i kept getting the same message "invaild credit card info,please check carefuly".I know i put all info correctly but the thing i didnt know was that i had to put the info the way my credit card statement has it.It must be EXACTLY the way it shows on the statement.Heres the link where i found this information that FINALY fix my issue.
I hope this helps all the peeps that has the same problem as i did.
Re: Invalid credit card information
Sep 20, 2007
Yeah, I already tried calling after posting this. I don't even want to look at this thing now. Always a PS guy, then PS3 disappointed, and I Xbox'd it even though M$ has been the devil. Now, two months into a Sony Experience, this issue. Just totally inexcusable.
Calling Sony, they knew nothing. Got my Serial Number info and shad no idea. Will call back within 48 hours? That's crap. I'm off today and wanted tome time to relax and play, but wasted hours instead. My bank said everything's ok. Even checked this evening and one of the PS $1 charges went through. The original one, but my info is still not in the system, nor can I enter it. Doesn't show invalid anymore, but says unable to update card imfo. Try back in a few minutes. I even tried my Discover card. Same thing. I give up.
Re: Invalid credit card information
Dec 4, 2007
hey guys just got off the phone with Sony support. In my case I was getting the invalid
credit
card error as well. It turns out that I put my APT number on the second line of the address field. As a result the cc card info didn't verify. Here are the rules. Everything on one line. Use only space. no additional punctuations.
Re: Invalid credit card information
Dec 5, 2007
i have tried everything as well and get the same thing i have been wanting to get addons and upgrades but all i get is frusrations and headaches. it says you can also use the playstation network cards to fill your wallet but i cant get any info from anyone about it. why is it there if we cant get it and use it? i too was a dedicated ps fan but the ps3 is makeing me think twice either they need to fix it to where we can play and get things as easy as you can when you go to the stores online or im going to have to turn rouge and trade my ps3 for xbox360. i dont want to i have faith sony will fix these problems if they want our loyalty and money.
Re: Invalid credit card information
Dec 5, 2007
I am in the same boat as alot of people here unfortunately. I do have some sad news though. I found this out after doing extensive searches online, calling my bank, and contacting sony. *PS* When they say they'll call back, they actually do. Very refreshing actually. Anyways, onto the point for my post...
The new system of CC verification is the culprit. You can either blame sony or your bank. You see they implemented a new system called AVS. AVS = Address Verification Service. Sadly not every bank uses this. Most of the major chains do, but in my experience, most people use local banks, not chains. Since Sony is using AVS all of us are pretty much SOL until they will release the PSN Cards. The tech support person I spoke with said there is not date for when they'll actually be released. IMO, there is no justifiable reason for them to be delayed. MS already has them, Wii already has them, why not Sony? They're dragging their feet for some stupid reason. Because they haven't released them, they're missing out on tons of revenue. Apparently someone at sony should be shot. But that's just my opinion. Also, even if you call sony support, they can't/won't enter you information manually. I have no idea why but I suspect that it's still the AVS problem. I find the use of AVS completely idiotic, especially since I was able to purchase the PSP Media Pro from Sony Media's website just 2 weeks ago using the same card, yet I can't use it the PSN. I find that absolutely rediculous. There's not a single reason why my card won't work, except that it's their system. I have long held that sony wasn't as arrogant as many other fanboys have said, but in this regard I have to agree with them. Not every bank has AVS and those that don't are simply screwed.
On another note, temporary credit cards don't work either. That's the answer I received when I asked the tech support guy as well. I have no idea if they actually do. If they don't, that's another stupid move on Sony's part. So for now, all of us just have to wait until/if the PSN cards get released here.
So to sum it up:
Your bank has to have a certain type of software to be installed, otherwise it will never work, no matter how correctly you enter your information.
Temporary credit cards don't work.
Sony support can't/won't enter your information manually on their computers.
PSN cards have no release date, even though they're "usable" on the US PSN. *go figure*
And I just have to air this beef as well, if I'm supposed to enter my information exactly, why the heck can't I capitalize every word? Since the state names can't be typed in, they're all the same, What about those of us whose banks type everything in capital letters? That makes no sense whatsoever.
Maybe if enough people complain, comment, argue about the PSN cards on the forums they'll finally see what a large demand there is for these cards. They'd be great gifts (better hurry sony before you miss yet another Christmas). People with CC problems could
FINALLY
get DLC and games on the PSN. I'm sure if they would finally just release them, they would see a surge of new customers on the PSN. I know I would use the cards almost weekly. *sighs* Here's to hoping and praying. Hopefully someone out there will try and get SOny's attention on this major matter concerning the PSN and how many users they're alienating.
Perhaps someone should create a thread/poll about how many people would like the cards to finally be released? I haven't seen one yet in all the times I've frequented this forum.