Reply
Topic Options
Mark Topic as New

Mark Topic as Read

Float this Topic for Current User

Bookmark

Subscribe
Highlighted
[INFO] The ULTIMATE (unofficial) NAT-type guide
[ Edited ]
1047 replies 58886 views Edited Apr 1, 2014
This is the first installment of the ULTIMATE Ultimate guide series by jg101987. See bottom for more.

I noticed how many posts there are asking for help on fixing NAT type 3 to type 1 or 2. (NAT 3 can cause your PS3 to not connect well on the internet or to PSN) Here is the guide to fixing EVERY NAT ISSUE EVER (almost).



What is a NAT


A NAT is identified by the PS3 as being one of 3 types.

NAT 1: PS3 is directly connected to the internet
NAT 2: PS3 is correctly connected through a router to the internet
NAT 3: PS3 is incorrectly connected through a router to the internet

The PS3 will function under a NAT 3, but users may be blocked in online games, certain features of the PSN will not work, etc.

NAT type 1 or 2 are the correct ones to have


Fixing your NAT



Fixing your Nat is a simple process. It involves assining a static IP address to your PS3 the forwarding the porst that the PS3 uses to connect to the PSN through your router, and assigning them to the PS3's new static IP address.




Assigning a static IP address to your PS3


First, to get a static IP adress on your PS3, you must know some of the information from your router. This requires a PC.


1) Make sure the PC is on and connected to the internet through your router.
2) Click the "start button"
3) Click "run"
4) Type: cmd
5) Click "OK"
6) Type (in the black window): ipconfig /all
7) You will see a long list of words and numbers.




Write down the following from the list:


Default Gateway
DNS Servers (only the first 2)
Subnet Mask
DCHP Server


Thats all you need from the PC for now. Double check your numbers and make sure they are correct.


8) Go into your PS3
9) Select Network Settings under the Settings Menu




10)Select Internet Connection Settings




11)Instead of choosing Easy, we will do things the complicated way Press right until you get to Address setting, and then choose custom.




12)Go right until you get to the page that says" Select the operation mode of the selected device. and choose manual settings.




13) Now continue until you get to the page with all of the numbers on it (presets are all zeros)




Enter the information as follows

Enter your Primary DNS as the 1st DNS number you got earlier from your PC
Enter your Secondary DNS as the 2nd DNS Number you got from your PC
Enter your Default Gateway (linksys default was 192.168.1.1)
Enter your Subnet Mask (linksys default was 255.255.255.0)
To make it easy, use 192.168.1.23 as the IP address


Note: If you are following this guide and you use a router
that is not a linksys, then the ip address and the default
gateway will be different. Reply below or PM me to get the
correct numbers.



14) Go to the right until you get to the screen that says "press X to save" do so, and press "test connection on the next screen.





There you go, your PS3 now has a static IP address.
But your PS3 will still test as NAT type 3. there is one more step.



Assigning the ports to the Playstation 3



On the same PC as earlier, open your internet browser and type the default gateway ( 192.168.1.1 ) into the address bar (Where it says www.google.com below)




You will get a prompt asking you for a name and password

The default user name for a linksys router is "admin"
The default password is "admin"


Note: if you have a router not made by linksys, then the password and username will be different. Reply below for the correct ones.


When you log in, at the top navigation bar click "Applications and Gaming" this will bring you to the "port range foreward" screen.

It looks like this:



Make your screen look exactly like the one above, and you will have correctly forwarded all the ports to your PS3 necessary to get on the Network.


Note: if you have a different router (not linksys) the the process may differ for you. Reply below or PM me and I will post the correct process. Reply is preferred over PM




Questions? Reply below.


Have a suggestion on a guide for the ULTIMATE ultimate guide series? PM me.

Other articles in the ULTIMATE ultimate guide series:

The Ultimate ultimade guide to replacing your PS3 Hard Drive


Message Edited by jg101987 on 08-23-2007 11:39 AM
Edit: Moved from PS General
Mod note: Updated thread title. This thread is unofficial, but a good place for people share theirNAT-type issues and to get advice from the community. Thanks all! U--J
Driffter
I Only Post Everything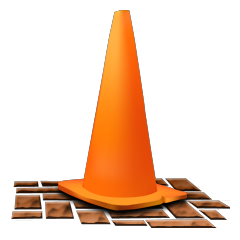 Registered: 08/15/2005
Offline
1380 posts
I Only Post Everything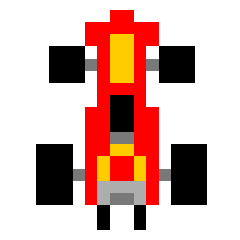 Registered: 06/04/2005
Offline
1042 posts
Re: ULTIMATE GUIDE to fixing your NAT
Aug 23, 2007
This sounds fantastic,
Thanks for your input, I'll try it tonight with my linksys,
Dont listen to those negative comments, trying something is better than listening to nothing!
------------------------------------------------------------
- PSN: pitabun
- Xbox: pitabun
ADD ME!
Re: ULTIMATE GUIDE to fixing your NAT
Aug 24, 2007
Hey I just have a few questions before I attempt this...1) When I do the ipconfig/all I can't seem to see anywhere that says DCHP Server. Do I need this? Is it a number I'm looking for? and 2) I created a static IP address for a program on my computer. By creating a new one for the PS 3, will this cause any problems to my program? Thanks for everything.
Re: The ULTIMATE ultimate guide to fixing your NAT
Aug 24, 2007
I just bought a D-Link WBR-1310 Wireless Router today and I can't get NAT 2. I would really apreciate if you could help me with my problem.

Re: The ULTIMATE ultimate guide to fixing your NAT
Aug 24, 2007
Thanks for the guide, worked nicely.
As for the above poster, I'm not sure why the guide says to write down the
DCHP Server.
Mine wasn't listed either, but you don't need it at all during the guide.
Message Edited by Fenriir on
08-23-2007
10:45 PM