Reply
Topic Options
Mark Topic as New

Mark Topic as Read

Float this Topic to the Top

Bookmark

Subscribe
Highlighted
Re: I can't add funds to my wallet?
Those having credit card not valid issues, probably is your address.
Check your bank/credit card statment, either paper or online and match it exactly. In my case, my issue was that my zip code is XXXXX-YYYY and, for whatever reason, you can't put in a - on the PS3. I had to sign into the playstation account on the web and edit my billing info there, matching my address exactly as it shows up on my statement.
At that point, it let me add funds.
Now, an hour later, its telling me I can't add funds again. LOL. I tried via the web and the ps3. Both saying information is wrong.
So, I give up.
Re: I can't add funds to my wallet?
all i keep getting is 'can't add funds to your wallet'... i'm guessing this is due to sony's brilliant region locking but there may be ways to get around it if you add funds from the website while masking your IP address.Wish i had more advice but i'm just as annoyed with this as you I hope Sony just gets rid of this regional locking crap soon... i hope someone can post an answer that may be a but more helpful good luck to you all my friends.
Re: I can't add funds to my wallet?
first of all who checked the solved to this problem ???
it is not solved... same problem after spending so much monye and all these customers here u just don't give a **bleep**, do you ?
Fix this problem for god sake !!!!! how many unhappy customers do you want ...
5 diffrent cards and nothing works... at least you can right down a answer and respect all fellows here....
am i wrong so please correct me....
Go to web or write correct adress or anything else tht might do the case fix it ....
regards-
Re: I can't add funds to my wallet?
I'm getting the same problems. At first it was the whole "invaild card" thing, but I fixed that by making sure the name was the EXACT same along with the address on both my credit card statement, and the PSN. Now I just get the "Error (2)" thing when I try. I've been reading about a lot of people with credit cards from outside the US, or people from outside the US having this problem. Are people within the US who are using US credit cards having this problem? I moved to a different country recently, and I still have my US credit card, and still own the US address, but maybe the problem is that my IP address is outside of the US, and the address is from the US? I don't know, this is just a guess. If anybody can confirm it, please tell me. If that's the problem, then all I have to do is use a USA proxy server and charge the funds online via the website... now if only I knew how to use a US proxy server. :/
Re: I can't add funds to my wallet?
This is a **bleep** joke right a month n ppl r still having problem went n bought 150 visa now have to go buy hard copy of game psn plz get ur **bleep** together soon -.- what a waste to play for plus when this **bleep** goes down -.-
Re: I can't add funds to my wallet?
Okay, I answered my own question. To everybody trying to add funds to your wallet using a credit card that has a US address, and an account with a US address from outside the US, you are being region blocked. It is my creidt card, and my US address, but I am currently overseas, and I kept getting the same "error (2)" message. Going though a VPN (Virtual Private Network, or the less secure proxy server) that is in the US, I was able to freely charge funds to my wallet via the PSN website, on a PC, and not from the PSN Store via my PS3. I am not sure if that will solve all of these problems, but it solved mine. Also, after the update, be sure that the address AND name on your credit card statement appear EXACTLY as they do on your PSN account. I hope this helps. Good luck. PS: Do not ask me about proxies or VPN's, I cannot help you.
Re: I can't add funds to my wallet?
Im trying to use a 20$ psn card and everytime i try to use it on the playstation store via PS3 device it says an error has accured doesnt say what error just says one has accured. and when i try to add it to my wallet on my account on the pc it says currently unable to add funds to wallet. HELP?



Re: I can't add funds to my wallet?
Same problem. Already have $4 on account. Now I'm spending an extra $10 plus the $4. So, wasting $14 so I can buy content due to adding funds not working. Thanks Sony.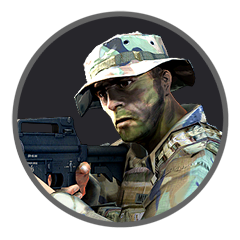 Offline
Re: I can't add funds to my wallet?