Reply
Topic Options
Mark Topic as New

Mark Topic as Read

Float this Topic for Current User

Bookmark

Subscribe
Highlighted
I Need Help Sony sucks!
12 replies 298 views Edited Mar 8, 2013
I called sony about two days ago, and told them that I got banned!?! not account!! PS3 got banned!! I called them to see what was going on I didn't even do anything asked them what did I that was wrong and they wouldn't tell me! they just gave me this lame excuse on how I broke the terms and use! they makes no sense why would they ban my console!! they didn't even give me a reason why!!!
SONY TOLD ME TO GET A NEW PS3! WHAT THE HECK!!!!
Re: I Need Help Sony sucks!
Mar 8, 2013
What do you expect us to do? Sony doesn't ban consoles for no reason, and I can't recall a substantiated case where it was done by mistake. We don't know why your console was banned, but it doesn't really matter. There is no recourse open to you. The Playstation Network is Sony's private property, and it has the legal right to deny access to it, for any reason, or no reason at all. Sony has the right to ban your console if it wants to, and it doesn't owe you an explanation. That's the way it is. Usually it will do so in only a few cases, including if the console is used to access a PSN account that has been stolen, or is using a stolen payment method; or if the PS3 attempts to connect to the Playstation Network while running unauthorized System software. Sony can also ban consoles that appear to have been used commercially, although that probably does not apply in this case. Consoles are not generally banned for violations of the user agreement, so it isn't done for the same reasons as PSN account suspensions (e.g. harassment, cheating, solicitation, etc.).
GKP
Re: I Need Help Sony sucks!
Mar 8, 2013
Welcome to the forum.
It sounds ODD that they would just tell you to buy a new PS3. Are you sure it was not just an account ban? Did you happen to send any messages to anyone that could have been cosidered offensive and been reported? Have you tried setting up a new account and using that one to sign on? Is it a permanant ban?
Re: I Need Help Sony sucks!
Mar 8, 2013
It isn't odd. It is the standard response, and it is correct. Console bans are always permanent, and the only way to get access to PSN if your console is banned is to replace the console. You don't necessarily have to replace it with a brand new one, although that would obviously be Sony's preference. You would have to get a console that is new for you, at least.
GKP
Re: I Need Help Sony sucks!
Aug 25, 2013
You obviously got Console banned. For a reason. Don't try to act innocent. I know how it feels. My xbox got console banned and I threw it out got a ps3 and now I love the ps3. I have never had any problems since 2009
Welcoming Committee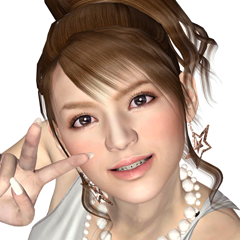 Registered: 07/15/2010
Online
5233 posts
Re: I Need Help Sony sucks!
Aug 25, 2013
Just a thought, but wouldn't Sony have informed you of their action via an email to the email account associated with your PSN account?
They do so with the lesser suspension and banning actions, and provide a reason as to why the decision was taken.
Lombax Warrior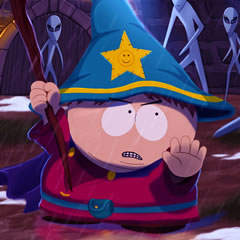 Registered: 05/23/2012
Offline
88 posts
Re: I Need Help Sony sucks!
Aug 27, 2013
LOL you do realize asking Sony for help is like asking a fat guy to share his last cookie right? It's sweet of you to ask...but no. Sony could care less about actually helping anyone unless it involves money. Their forum mods are abusive and don't answer any logical questions with anything but hostility (if at all) do yourself a favor like I did and only return to the forum for lulz. Best to go with Xbox one