Reply
Topic Options
Mark Topic as New

Mark Topic as Read

Float this Topic for Current User

Bookmark

Subscribe
Highlighted
I CLEARLY don't own ANYTHING that I buy off of the PlayStation®Network!!!
3 replies 298 views Edited Dec 20, 2012
I had purchased Virtua Fighter Complete Edition off the playstation network 11/21/12. I was with some friends trying to play the game. I went to said content and it said it was expired. I called Sony, 1-800-345-Sony(7669), and they said that since the product is no longer on sale and that they would have to charge me at the full price. Whoa, whoa, whoa... What?! So, this means that if I ever have this same issue with every game that I have ever gotten on sale (pretty much my entire library), Then I will have to pay the difference. If you ever have to repurchase a digital product for any reason then you clearly do not own it.
This is a failure on Sony's behave. Any digital content that I purchase through Sony should be able to be downloaded as long as the company is in BUSINESS. They found the transaction so that's not the issue. As far as I'm concerned they felt that they were getting over on me. "Oh we'll just tell this guy to buy it at the full price and see if he'll bite." I work sells trust me I know. I even sell their products. *hint* *hint* So I see their game, but I'm a serious customer of Sony's I thought they would treat me as such. I own the PS3 slim, now the "Super Slim", the Ps Vita, I have had Playstation Plus for 2-3 years and renewed it a few days prior to this incident, I have warranties on both systems purchased through Sony up until 2015 not my employer, and have bought around 20 games off the PSN... Maybe more. I seriously need to file a customer complaint because this is ridiculous. And I sincerely hope that this doesn't happen to anyone else. In the same light as most of my customers, "I don't want a refund. I just want to play MY game." I really hope that Sony will resolve this issue. Otherwise, they just lost a customer at no fault but their own.
So, if anyone know's how to file a customer complaint with Sony, please help me out.
Re: I CLEARLY don't own ANYTHING that I buy off of the PlayStation®Network!!!
Dec 20, 2012
I think that there is some confusion here. First of all, Playstation Store content that is purchased with wallet funds does not expire, ever. It has no expiration date. Content downloaded for free by Playstation Plus subscribers expires when the current Playstation Plus subscription ends, even if you renew. Virtual Fighter 5 Final Showdown was in the Playstation Plus Instant Game collection, so it was free to Plus subscribers for a while. The Complete Edition includes DLC that was not free for Plus subscribers. If you renew your Plus subscription, then you can renew the licenses for expired games by finding them in the Playstation Store (or your downloads list) and clicking the Download button for the game. The game won't actually be downloaded if it is already installed. The license will just be renewed until the end of your current Plus subscription. If you are no longer a Plus subscriber, but purchased the game separately, then you would also have to do the same thing to get the new license that you purchased.
On a more general level, you are correct that you do not own anything that you purchase in the Playstation Store; at least not under US law. What you purchased is a license to use the content. The license is not for as long as Sony is in business. If you read the license, it doesn't say how long it is for; but the bottom line is that it lasts until Sony says that it is over. You don't have any real say in the matter. There is no guaranteed minimum duration for the license, and in fact Sony doesn't even guarantee that the game will be available for you to download even once; unless you download it immediately after purchase. In practice it isn't usually a problem, and you can download Playstation Store purchases years later; but it isn't guaranteed. Playstation Store purchases legally are basically indefinite-term rentals of content. Not true purchases of even one copy of the content, as a disk would be. In theory you could lose it all, at any time, without warning; and you would have no legal recourse. Those are the terms that you agree to when you buy in the Playstation Store.
In this case I would start by going to the Playstation Store, finding Virtual Fighter 5 Final Showdown, and seeing if you can renew the license by clicking the download button. If you are, or were, a Playstation Plus subscriber; then that may be the only problem.
GKP
Uncharted Territory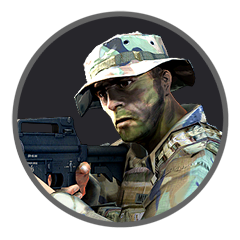 Registered: 10/25/2007
Offline
1799 posts
Re: I CLEARLY don't own ANYTHING that I buy off of the PlayStation®Network!!!
Dec 21, 2012
So what your really saying gkpama00 is people should'nt buy anything of the playstation store because they could get ripped off by Sony in the future. ROFL.
Your also wrong about owning digital copies for example if I purchase a blue ray movie or a game from the store it becomes a legal copy under US and Canadian law. If you buy a copy of Windows online Microsoft must by law provide the customer the ability to redownload it at anytime. Why you ask. Well because people's Playstation or computers may become corrupt.
Re: I CLEARLY don't own ANYTHING that I buy off of the PlayStation®Network!!!
Dec 22, 2012
I don't know where you got that idea from, but it certainly wasn't from a competent lawyer; or anyone that bothered to read a software license agreement, for that matter. No one that sells downloadable software in this country was ever legally required to allow you to download it later for free. Some publishers have done that, but only because they wanted to. The rest just make it your responsibility to back up the download file. If you don't, and your hard drive is corrupted, that's your tough luck. No legal precedent ever said otherwise in this country. No one that sells downloadable software in this country was ever legally obligated to provide copies of it for past customers for any length of time.
When you license software you don't own it. You just own the copy that you downloaded. In the USA, software licenses are not transferable unless the licensor chooses to allow them to be. Sony does not choose to do so, therefore the licenses can't be transferred. End of story. In Europe the courts have ruled that some licenses can be transferred without the licensor's consent, but even then, the licensor is under no obligation to facilitate the transfer by issuing new license files or keys; so it isn't necessarily possible for anyone else to use the software, even if they own the license.
GKP