Reply
Topic Options
Mark Topic as New

Mark Topic as Read

Float this Topic for Current User

Bookmark

Subscribe
Highlighted
Help! I lost All Trophy Data,
2 replies 436 views Edited Feb 24, 2012
Wasup Fellow Trophy Hunters!
I ended up getting 100% On Borderlands last year when they released the GOTY edition.
It was a awesome game & a very fun 100% to get, unfortunately i wanted to play some more borderlands so i popped in my disc and i loaded up my old save.
This is when the horror happened, After I loaded my save trophies started to pop up one after another till about 15 popped up which i thought was kinda strange.
Then it clicked to me OMFG i need to check my trophy data, well now it says i only have 21% instead of my previous 100%.
after that i quit to the xmb and now i'm here. I DID NOT SYNC MY TROPHIES AND I PLAN NOT TO UNTIL I KNOW WHAT TO DO!
here is the proof that i did have 100%
http://i211.photobucket.com/albums/bb263/puppyburger1/Borderlandsproof.png>
http://i211.photobucket.com/albums/bb263/puppyburger1/borderlandsproof2.png>
So please help me out i don't know what to do, i'm just so disgusted now.. : (
potatobreath
Treasure Hunter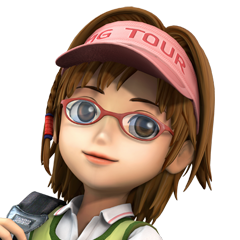 Registered: 12/16/2008
Offline
7785 posts
Re: Help! I lost All Trophy Data,
Feb 24, 2012
You should be fine if you sync your trophies. I had that happen to me in Fallout 3. It doesn't erase trophies you've accumulated from the server.
Re: Help! I lost All Trophy Data,
Feb 24, 2012
Trophy data is stored separately from the save data. If you earn a trophy in a game, and then the game ends before you save, you still keep the trophy. It gets stored in the trophy collection as soon as you earned it. The save data doesn't matter at all. Did you play before on the same PS3, using the same user profile, that are using now? All trophy data is associated with a single PSN account. Not any particular PS3. If you have multiple PSN accounts, and played the game under more than one, your 100% would only appear under login profiles associated with one PSN account. There is no way to back up trophies except to sync them with the PSN servers. Until you do sync them, they only exist in the trophy collection of the user profile that you were playing under, and you could lose the trophies if the user profile was deleted, corrupted, or the PS3 you were playing on was lost, stolen, or broken. When you sync your trophies with the server it never deletes any. It just combines whatever you have in the local trophy collection, with what was uploaded to PSN. You should have nothing to lose by doing the sync.
GKP