Reply
Topic Options
Mark Topic as New

Mark Topic as Read

Float this Topic for Current User

Bookmark

Subscribe
Highlighted
Having a really frustrating experience this past week, don't know what to do.
2 replies 165 views Edited Apr 14, 2013
*Expect a wall of text* but please help if you can. I appreciate it.
Last Friday, I decided to purchase Sonic All Stars Racing Transformed for the PS3 after thoroughly enjoying the demo. I made the purchase (under my brother's account who already had a $10 fund, game cost $30 so I added $20). Once the download was complete I went on to install the game, only to realize I mistakenly downloaded it for the PS Vita. I immediately jumped to the live chat support. She tells me to wait 3-5 days to get a refund.
3-5 days later I get the email saying that I needed the information from the account who purchased the game. I give them that information. The next day I get another email telling me the refund was denied because "all sales are final". I jumped to another live chat session, and ask the agent is there any way I can somehow transfer the game or the money I spent towards the PS3 version. That was not happening, so I'm left pretty upset with a PS Vita Sonic Racing.
I actually own a PS Vita so it's not a total waste, but again I wanted the PS3 version. The download has been on the menu since last Friday, I haven't touched it hoping that the issue can be resolved. I decided to transfer the game from my PS3 to the Vita. After the installation goes through I get a message saying "the content has expired or it is the wrong account", something like that. So not only do I get the wrong version but now I can't even install the game in the Vita. I tried signing in my brother's account with the Vita but it just tells me you need to sign in with the account you originally signed in with. I'm just at a loss right now having spent money for pretty much nothing.


I can accept partial blame for downloading the wrong version and not thoroughly checking the purchase menu. But since the PS Store update I haven't really downloaded many things, one or two demos tops. The way I did it was I searched "Sonic" and went straight to the first Sonic Racing Transformed result and purchased it, only looking at the price. I had no idea there was a Vita version and I don't understand why it was the first option. Because of this experience never again will I purchase a digital download.
Besides the venting I just put out, just wondering if anyone can help in any way. Thanks.
Lombax Warrior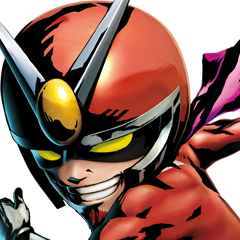 Registered: 09/02/2010
Offline
104 posts
Re: Having a really frustrating experience this past week, don't know what to do.
[ Edited ]
Apr 14, 2013
you'll have to put your brother account on your vita if you want to be able to play your sonic transformed.

so you can first backup all your profile first from your vita to your ps3 or PC.
then format your vita, log in with your brother account download the game and play.

but you'll never be able to play the game into "your" account
edit: btw the vita is the worst non-friendly i ever see.
i'll never buy that device, bc it make NO-SENSE to limit to only 1 user creation on the vita.
but wait hacker can get everything for free. we cant even get access to our PAID content!
that make sense right!! so who's paying at the very end... only loyal customers. like me and you
Re: Having a really frustrating experience this past week, don't know what to do.
[ Edited ]
Apr 14, 2013
Yeah I just started working on that, I'm transferring the files now. Kinda sucks now I can't play under my account now. Thanks though
Edit: Yeah I know what you mean man, my loyalty wall has just started feeling its first cracks.
Edit: I also have no idea what I'm doing, attempting to transfer my games to the PC, not sure how.
3rd Edit: Now having trouble unlinking the master account from the Vita. Very very frustrating.