Reply
Topic Options
Mark Topic as New

Mark Topic as Read

Float this Topic for Current User

Bookmark

Subscribe
Highlighted
HELP!!!! PS3 Slow Downloads
14 replies 751 views Edited Sep 23, 2012
I have an 80gb PS3 (i put a 320gb HD in it about a year ago). Lately my connection speeds have been fast, the ps test says about 13 mbps if I use the ps3's browser and do a speakeasy.net speed test it puts me at about 15 mbps. The problem is that while trying to download the madden 13 update (which is only 46 mbs) it says it is going to take 430 minutes. I am at my wits end on what else to do. I have created a static IP, forwarded ports, restored my playstion and nothing seems to work. I am about to go buy a new PS3 but do not want to drop the money if the one I have is just fine. Any idea? Thanks!!!!!
Re: HELP!!!! PS3 Slow Downloads
Sep 23, 2012
I'm having the same issue. You happen to have Xfinity cable net? Live in MN? I'm wondering if it's a location issue as I don't know anyone else who is having this trouble.
Re: HELP!!!! PS3 Slow Downloads
Sep 23, 2012
I'm at a total loss on what to do. I have 2 systems and both starting doing this yesterday, so it's not the system itself. I've tried different cables, straight from modem to PS3, same problem. PC speeds are fine, it's only the PS3's that are having trouble. Just called Sony, she had no idea what to do, tried saying it's an issue with Xfinity. Xfinity says everything looks good on their end, very frustrating.
Re: HELP!!!! PS3 Slow Downloads
[ Edited ]
Sep 23, 2012
What kind of modem do you have? I have a Cisco 2100, trying to figure out if that's part of the problem or not.
Re: HELP!!!! PS3 Slow Downloads
Sep 23, 2012
After exhausting setup configurations, and a couple calls full of "It's not us, it's them," there isn't much left I can do besides wait it out. Thanks for taking the time to provide a more than likely reason for this, something neither company could do for me.
Re: HELP!!!! PS3 Slow Downloads
Sep 24, 2012
I tried to download the Jetset Radio demo tonight LOL 8000 minutes YEAH I think I will be leaving my PS3 off for a while ... Sony once again blowing it badly. BTW after 2 am last night was able to download a few larger patches better but still not up to normal speed, that fact that I was getting 3/4 speed after 2 am shows it has nothing to do with us its all them, I live in Chicago BTW. It might still be firmware related something that has a hard time checking with the server when its crowded.
GuRuAsaki2098
Uncharted Territory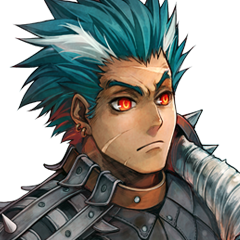 Registered: 02/14/2009
Offline
1825 posts
Re: HELP!!!! PS3 Slow Downloads
Sep 24, 2012
I'm experiencing da same issue, have XFinity, but I live in IL, & my Modem is IRRAS or whatever it is... but my Connection is bad, & i've multiple Products on my Router... So it could just me, however you claim Jet Set Radio took forever to download, & install... Mine went fast compared to yours...
From what I know, there is a possibility this could fix your problem... Have you tried System File Restore?
I don't know if this will fix your problems, but when I got my PS3 Back after it was broken...
I did this, & it made downloading Files, Video, Games, & just over all PS3... Move so much smother, & faster...
I'm not saying it runs at the speed it used to, but it does run faster...
You can still tell there is lag, though... But it's know where near as bad as it was when I first got it...
I would love this to be increased, I used to experience no lag in PS HOME, where as now I do...
The only time I have trouble Downloading a Game, is if the size of the File is over 300 MB, then it starts to take an hr or so...
& bigger files take forever... But anything under 300 MB takes absolutely no time at all...
The Web Browser kinda lags, too... Compared to before...
System File Restore is a nice tool for cases like this, however I find it very touchy...
What I mean is, if even 1 File turns up Corupt, your looking at like a 7 hr Reformat of your HDD, which will cause you to loose everything... It will fix the Problem, but it's a Risk Taker, pretty much, lOl...
However if it doesn't find a Corupt File, then it should Restore your Files pretty fast making things run smoothly...
So I dunno... You willing to take that Risk? Honestly, it just depends on how much you ccan talorate the lag, if you can't i'd suggest you try it, other wise I wouldn't try it...
You can always try Backing Up your Data on an External HDD, just in case...
However if the Lag is not fixed after using System File Restore, then it's obvious that it's either Sony's Falt, or XFinity's Falt...
If someone does try this, & it does fix the Issue, can you report back weather you were Successful, or if this is still a Problem?
Thanks...
P. S.: If your not sure how to access the System File Restore, then go & turn your PS3 Off, hold the button down till you hear the beep 1nce for off, & then twice for On, you should see a Menu pop up on Screen, this is where you'll find System File Restore at... =D
Hey, Yo, Waaaaazzzzuuupp!!! .................................................................................................................
Playstation 4
.......................
Too much Networking, & Socializing, but yet not enough Gaming... ~_~
Not My Style!!!
Get Your Portable ID!