Reply
Topic Options
Mark Topic as New

Mark Topic as Read

Float this Topic for Current User

Bookmark

Subscribe
Highlighted
4 replies 194 views Edited Mar 20, 2011
Hi people I need your help. I have a new PS3 slim that I bay last year. Its very stange but this morning I try to start it, but soon I touched the start button a little static shock happen and since that, I had a black screen (No image)
I try all my HDMI cable on my TV IN ports (3) through my cable box port and its work fine.
I try too connected the PS3 with VGA cable (Not HD) and i got everything.
Rigth now I thing to go buy a kind of ''elctricity tester'' at the tool shop to test the port.
Thank in advance for your help.
Luc
potatobreath
Treasure Hunter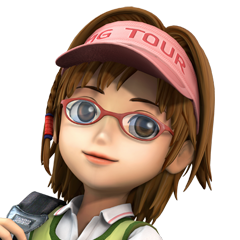 Registered: 12/16/2008
Offline
7785 posts
Mar 20, 2011
Have you tried unplugging the PS3 from the power for a minute before plugging it back in? Also, try the video reset. With the console in standby (red lamp), hold down the power button until you hear the second beep.
littlesleepyjim2
Lombax Warrior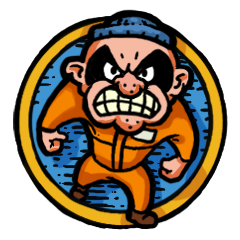 Registered: 01/04/2009
Offline
136 posts
Mar 20, 2011
update to the post earlier::
Ok,I had a problem with my 80g fat which after the update the screen went blank, well tried every thing i could find on the net and on here .
Well here's the strange thing ... I use my ps3 on a samsung tv which before the update was fine but now dose not work with the hdmi cable , hey before you say anything yes I've tried all the setting on both systems, but whats even stranger is that it works perfectly on my other tv with the hdmi , and guess what it's a SONY tv.
Re: HDMI Port problem.
[ Edited ]
Nov 9, 2012
Any resolution to this issue. I played my PS3 on a Samsung LNS4041DX/XAA 40" LCD 1080i capable since 2004. I cannot confirm it was based on an update but the TV fails to pick up the signal from the PS3.
The PS3 will connect through HDMI on a 1080p capable computer monitor HDMI to HDMI auto recognizes the connection.
The TV will connect through the HDMI port on our laptop.
Same HDMI cable in both cases, same TV input port.
Connect the PS3 to the TV with the same cable and nothing.
I have processed the 5 second video reset. I have connected Svideo cables and I can bring up the PS3 on the TV through that connection but it looks awful on 480.
I have attempted to bring up safe mode through the HDMI and again nothing. Safe Mode did display thorugh the Svideo.
I'm at wits end as a troubleshooter... all components work, just not together.
Edit for more info: PS3 is connected wirelessly and fully updated as of today 11/8/12.