Reply
Topic Options
Mark Topic as New

Mark Topic as Read

Float this Topic for Current User

Bookmark

Subscribe
Highlighted
GTA V PSN DIGITAL VERSION PERFORMANCE ISSUES
6 replies 1345 views Edited Sep 20, 2013
So those of us who got the PSN digital copy and are now suffering from stuttering, unacceptable levels of geometry pop-in, and a horrendous issue where suddenly THE ROAD YOU'RE DRIVING ON BECOME A BLAND GRAY TEXTURE AND YOU CAN START SEEING THROUGH THE GROUND......not ok. Especially considering the digital copy is missing the case, art work, disc to prevent trade in in the future, and the map as well as a manual etc. Not OK.
I specifically chose the all digital version because I thought if the entire game is installed on the drive it would stream the best - but because the game is amazing and a little too much for this generation of consoles to handle it needs streaming from two simultaneous sources to perform at an acceptable level.
Proof (thank God for this being a top level member of the video gaming industry's press) -
http://www.eurogamer.net/articles/digitalfoundry-why-we-cant-recommend-GTA5-PSN
So I would like my wallet funding of approximately $9.99 refunded back to my credit card and the $50 PSN Card credited back to my SEN account, so that I may pre order BF4 etc, and instead go spend $60 on a disc copy of the game which doesn't have these issues as bad and unacceptably as the PSN digital copy.
And I don't want to hear it can't be done. I had $14.99 refunded back to my account back in 2010 when my little brother in law mistakenly purchased BF 1943 on PSN.
Another acceptable method to me is that instead of all the refunds etc, Sony can deauthorize my digital copy and send me a disc copy in the mail or whatever way it deems best.
I'd love to hear other people's thoughts and woes on this issue. The digital version is clearly inferior to the hardcopy yet it wasn't advertised to be inferior. So we've got a pretty bad case of false advertising going on here. If the digital price was like $20 cheaper at $39.99 then maybe I'd have less to complain considering it wouldn't be offered equally to the disc copy version. But sadly, not.
Sincerely,
ReconFX
Joystick_Warrior
PlayStation Support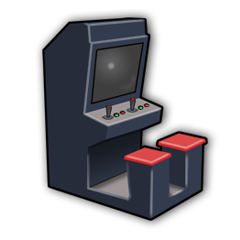 Registered: 06/30/2011
Online
4448 posts
Re: GTA V PSN DIGITAL VERSION PERFORMANCE ISSUES
Sep 20, 2013
Re: GTA V PSN DIGITAL VERSION PERFORMANCE ISSUES
Sep 21, 2013
Then im sure you didn't encounter the issue where when driving, the ground, road, surrounding hills, road barriers and other props turn a completely gray shader and all textures don't appear in time . WHICH leads me into crashing into a concrete highway divider that didn't show up until AFTER I hit it which in turn sends me flying out of the car KILLING me. Aka game breaker. I'll look into the links Joystick, thank you.
Re: GTA V PSN DIGITAL VERSION PERFORMANCE ISSUES
Sep 21, 2013
Hi Joystick, thanks for the links, good information but unfortunately the first link has no FAQs related to my problem..and the second link all 3 pages are error codes, installation issues and problems that people are experiencing with the disc version. My issue is rendering related that is specifically plaguing the digital version as covered in the media link I've posted above by Eurogamer.net.
Re: GTA V PSN DIGITAL VERSION PERFORMANCE ISSUES
Sep 23, 2013
Joystick,
Can you provide guidance on what actions can be taken to resolve this issue? Rockstar has released no statements about having any plans to fix these issues and I have spoken with Sony customer service and they have refused to process a refund for my purchase. I am an extremely unhappy customer and right now my only option is to go out and purchase a physical copy of the game for another $60.
Thanks
Joystick_Warrior
PlayStation Support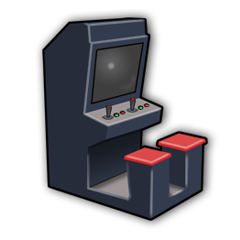 Registered: 06/30/2011
Online
4448 posts
Re: GTA V PSN DIGITAL VERSION PERFORMANCE ISSUES
[ Edited ]
Sep 23, 2013
Although this is mostly a Rockstar issue, I'll still do my best to help you with the situation. Have you attempted to re-download the game from the store yet? I realize this may take a while to do, but it is the only thing I see that could be solved on our end. If that does not work I suggest contacting RockStar directly through their support channels I linked. You can contact them through Twitter as well which they seem to be active in responding to.

https://twitter.com/RockstarSupport