Reply
Topic Options
Mark Topic as New

Mark Topic as Read

Float this Topic for Current User

Bookmark

Subscribe
Highlighted
Re: FEEDBACK REQUESTED 4/16 PlayStation Store Delays
i dont even know where to begin. waited patiently all day, was given a specific time when it would be available and nothing has appeared, even at this point of me writing this, still no update. i would appreciate sony or scea whoever if you actually respect your consumers who constantly defend you, support all your products, and raise awareness to people who know nothing about playstation. this would make the 3rd time for me that sony dropped the ball. God of War Ascension, Resistance Burning Skies and now this demo for Soul Sacrifice. i sincerely hope this will never happen when the ps4 come out. im tired of false expectations and this will continue to affect the company. it would of been great if a problem was realized and we got a prompt message the moment an issue occured. Most reputable companies do these types of things to relieve the stress and tension from consumers. does anybody really care about the consumers at scea?? we literally had to rant on the blog just to get ps+ back respectable. we should never have to do this. you've really salted my opinion on day 1 digital purchases going forward. wanted soul sacrifice digital, buying the cartridge now. the blog will reach 5000 comments. please change your business practice, please..
Re: FEEDBACK REQUESTED 4/16 PlayStation Store Delays
The thing is tonight is NOT the exception it is the norm. Sony thinks that they can "Buy" our loyalty with "Free" games, and provide the crappiest online service since the Dreamcasts' 56k. I sure hope that the FIRE the entire online department before PS4's release. No matter how they try to spin it Microsoft Kicked their butt this gen and unless they provide a RELIABLE online sevice it will happen again next gen, Witch sucks because the PS3 has way more potetial than the 360 but they just could not get things connecting online.
Re: FEEDBACK REQUESTED 4/16 PlayStation Store Delays
A specific time slot of when the updates will start and its approximate end time is needed. And if there are delays, users should be notified via Twitter/Facebook/PSN Blog/Forums. And users should be kept informed of whats happening. So far all thats been announced was that there will be a delay. We need to know eta of when it will be fixed or a brief note of what happened and some hourly updates.
Seriously you need to keep users informed.
Re: FEEDBACK REQUESTED 4/16 PlayStation Store Delays
And what is this feedback you want, mochuuu?
The store isn't even up yet to even give feedback. Some of us took the day off since new titles release otuesday. Only reason this thread isn't locked is to make one main thread for other users to express how their feel and SCE won't care.
Re: FEEDBACK REQUESTED 4/16 PlayStation Store Delays
do any SCE staffs even bother reading these feedback comments?
its been far too long.....
i just hope you keep us informed on what happen (twitter, FB, Blog, ETC)
i've been waiting all day for nothing
smokingpistol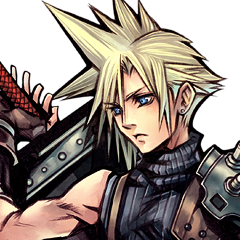 Offline
Re: FEEDBACK REQUESTED 4/16 PlayStation Store Delays
Sony. Updates are usually around 7pm on Tuesdays. It is 7am on Wednesday morning and still NOTHING? The other regions are up already. Give me a break what year are we living in where this kind of thing is the norm. Do you hear that sound? Its the sound of your customers dropping off like flies. Whos got this amount of patience seriously? Almost a year after the big hack and this kind of shoddy service is still what you dish out?
Re: FEEDBACK REQUESTED 4/16 PlayStation Store Delays
Yep, so now everyone else is updated besides us in the U.S.......Great job SCEA! Hey atleast they let us know that they will fix it whenever they feel like it. I guess we can look forward to another update, for the update talking about how SCEA is working hard on the problem, of course nothing will be fixed until probably sometime this afternoon if we are lucky.