Reply
Topic Options
Mark Topic as New

Mark Topic as Read

Float this Topic for Current User

Bookmark

Subscribe
hiptechboy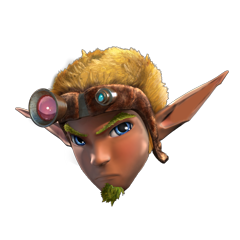 Offline
When you say that your family is also having the same problem, do you mean that they are getting disconnected from the internet on their computers? If so then you may have a bad signal problem, but first, turn off your PS3 and cable modem for a minute. Then turn your cable modem on first and wait for all the lights to be solid. Then turn on your PS3 and go to network settings and select easy to set up the connection. Play online for around 30minutes or just see if you get disconnected.
Most of the posts on this are from 2010. Are you kidding me? This crap has been going on since then? Most of the replies I've seen say internet congestion/wireless signal. This happens at all times of the day/late at night so I'm sure it's not internet congestion. I have a wireless connection (router built into modem) and the modem is maybe 20 ft away so It's not signal strength. I have a perfect signal at any time on my laptop & cell phone. ANYONE have any other clues? Most of you have said it occurs during a video game. I don't play online and this occurs while watching Netflix.
I can't understand the point of this forum. I came here for answers but it just seems to be site for back yard experts and would-be computer techs to waffle on with unsubstantiated guesses and theories.
I have been suffering from this dreaded 'error' message for years with no explanation. Just today we had a brand new "Billion 7800 N" installed by the tech who sold it to us and guaranteed it's quality. He even allocated ports for both BF3 & COD BLOPS2. Solved the problem? NO!! Continued disconnections with the 8002AD36 message!! Once again, more phone calls to Telstra - who have no idea themselves what 8002AD36 means.
Perhaps any more answers, solutions or theories should be qualified with some substance....