Reply
Topic Options
Mark Topic as New

Mark Topic as Read

Float this Topic for Current User

Bookmark

Subscribe
Highlighted
253 replies 151184 views Edited Nov 12, 2007
i can connect to the internet but not playstation network, i need help fixing this problem have not been able to play online sence i got my PS3!! PLZ HELP!!!
Re: Error Code (80710B23)
Jan 1, 2008
Yes,
It is easy,
If you have a cable modem connection, you should never see this error message.
Only most of DSL customers have this problem because you need to get to network settings and set the MTU manually to 1492 instead of the default 1500.
This is a 100% fix for this error message.
I wish the moderator will erase all other solutions on this board because they were all wrong and does not work.
I hope this helps.


Re: Error Code (80710B23)
Mar 30, 2008
I have the same issue as the first guy, so I followed your instructions. I first changed the MTU to 1492, and it signed me in to PSN. When I tried to go to Playstation Store, it stayed on the loading screen for about 2 minutes before I cancelled. I restarted the PS3, but it timed out again and couldn't sign me in.
EDIT: Disregard the last comment. When I renewed my comp's IP address I could get on the store. Thanks for your advice.
Message Edited by jeffro100 on 03-29-2008 05:38 PM
Re: Error Code (80710B23)
Apr 18, 2008
Please sumone help ive had this Error Code (80710B23) come up i dont know what to do. i have read what people have said but i dont know where the MTU is or how to use it, so plz help me out
gunnerheadboy
Treasure Hunter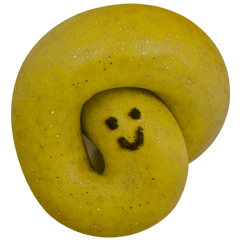 Registered: 12/24/2007
Offline
9110 posts
Re: Error Code (80710B23)
Apr 18, 2008
call sony?
Uploaded with
ImageShack.us
Re: Error Code (80710B23)
Apr 18, 2008
I think I had this problem off and on. I always assumed that it was due to low signal strength because when I moved the attennas on my router to point towards the PS3, the problems seems to clear up. When it re-appears, it always seems like someone moved them. My PS3 is at the limit of my range (as detected by my laptop).
Re: Error Code (80710B23)
Apr 19, 2008
found the MTU and set it to 1492 but still comes up i have a USB speedtouch modem, its worked before but i have just found out that my ps3 may be foreign the XandO buttons on my pad are used the other way around x its to go back and O its to Enter lol any ideas where and how i can find out where its from.(my mam got it off ebay a year ago).
Re: Error Code (80710B23)
Dec 27, 2008
Well, i have cable (not DSL) internet and i get the same error as everyone else. I changed the setting from 1500 to 1492. And i get the same message... Any help?