Reply
Topic Options
Mark Topic as New

Mark Topic as Read

Float this Topic to the Top

Bookmark

Subscribe
Error 800233EC: Unable to download Borderlands 2 update
1 replies 2768 views Edited Sep 11, 2013
Hello! I have quite the ongoing issue and I hope someone will be able to help me.
For the past week, since I moved from my mother's house is when I noticed it, my PS3 has not been cooperating very well with downloading new games/updates for current games. It usually stops and displays error 800233EC, which I am very unsettled to discover is not an officially recognized error and thus there is no official solution for it. Sometimes it will bring up the download without displaying its download size, and it stays stuck at 0% and 0kb. When I go to quit the download from there, it freezes and I'm left stuck in an endless cycle of repeat.
My roommate, who is also having the same issue, found that if he kept at it he would be able to get it to work eventually. I was able to download the update for DmC: Devil May Cry, the game Borderlands 2 all of the DLC, however the one thing I've been struggling to update for days on end now is the update for Borderlands 2. I can't play online nor am I able to access any of my DLC until I can get that update, but it just won't download because of that error.
I use a Wifi connection that had previous MAC address filtering, but I snuck into the router and turned it off, no change has resulted from this unfortunately. I've tried pulling the plug and also restarting the router, once again to no avail. I've done just about every hypothesized solution that I've found online (including doing a full on restore of the PS3 itself) and it just won't work.
Since my roommate is also having the issue, we assume it may be a PSN problem but no one else seems to be having this same issue.
Any help/information would be greatly appreciated.
Unicorn--Justice
PlayStation Support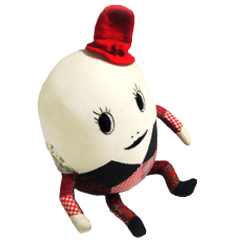 Registered: 01/30/2013
Online
5936 posts
Re: Error 800233EC: Unable to download Borderlands 2 update
Sep 12, 2013