Reply
Topic Options
Mark Topic as New

Mark Topic as Read

Float this Topic for Current User

Bookmark

Subscribe
Oct 24, 2013
---

Eckarth wrote:


I've already tried EVERYTHING in this forum, and in other foruns, nothing works, can someone help me?

---
I doubt you've tried EVERYTHING or it'd be working. How about telling us exactly what you did try so we don't make suggestions just to have you reply "Tried that, didn't work"
Oct 24, 2013
I did all the things that are listed here "https://support.us.playstation.com/app/answers/detail/a_id/3933/kw/80710092" i did this to "http://community.us.playstation.com/t5/PlayStation-Network-Support/Solution-for-your-DNS-error-80710..." and i've looked in 10 others posts about this bug, and none of them had any information about how to fix it, I just did the download of the Dark Souls II beta, and when i tried to play, this bug started to happen, none of the accounts in my PS3 connect... After trying something like 10 times, i had sucess once, but none of friends appeared to me, and when i tried to play any game, it said that i wasn't connected to the PSN, but that happen just once, and after that none more.
Unicorn--Justice
PlayStation Support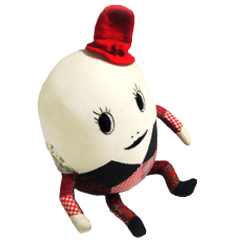 Registered: 01/30/2013
Offline
5940 posts
Re: Erro 80710092
[ Edited ]
Oct 24, 2013
Hi,
This is the info we have about the error code you are experiencing:
https://support.us.playstation.com/app/answers/detail/a_id/3933/kw/80710092
One thing you can do is to try to connect your console to another network, ideally with another internet service provider. If you can connect wirelessly or wired to another network besides your home one that would suggest that some network configuration(s) is/are hindering your access to PSN.
Thanks,
U--J
PlayStation Support Guy @ www.playstationsupportforum.com
Oct 25, 2013
The bug still on in most of the times that i try to connect, but sometimes, when i try to connect in another accounts of the PS3, the bug chagens, and says that the connection timed out, but i was able to connect once, i was able to play some GTA V online, and Dark Souls to (Dark Souls one), i was able to read the messages from another worlds, but couldn't invade them (the invasion is the online mode in Dark Souls) ... I've reseted the game, and when i tried again, i wasn't able to log in again.