Reply
Topic Options
Mark Topic as New

Mark Topic as Read

Float this Topic for Current User

Bookmark

Subscribe
Highlighted
Re: Darksiders II and Max Payne 3 Season Pass Issues
What is the problem? This should be an easy fix. Like the last time, it was fixed in an hour. Now, we have to wait until next week. Ridiculous. I put money into this and all you can give us is a one week delay.
Re: Darksiders II and Max Payne 3 Season Pass Issues
Every one who has a rock star pass. Should receive. 10 dollars in there wallet or a month PlayStation plus. Ps2 classic Max Payne. R some other rock star game. Gta sa. Coming so I would wait on that. Tell us. Wat u going to do. But we all know wat u. going to say Nothing. We don't receive one dam thing right
Re: Darksiders II and Max Payne 3 Season Pass Issues
I agree with you 100% we should get something in return for this.
to quote Gov.Cumo, if you pay for a service you should have acess to it.
Hoping that my money is returned in full or some content is given to me for free and not just a Playstation Plus sub for 3 days.

If we payed for something such as extra content way in advanced we should not be charged at all.
"If you're good at something, never do it for free. " The Joker in The Dark Knight.
Re: Darksiders II and Max Payne 3 Season Pass Issues
I seen the new dlc Abyssel Forge is out and allmost downloaded it then decited to get the season pass instead so I can get the others cheaper. And as soon as the season pass was done the dlc appeared unavailable! It saids already purchased and there is no way to download it!!! GLITCH
Re: Darksiders II and Max Payne 3 Season Pass Issues
Is there any sort of compensation for us waiting a week? It really sucks that the "VIP's" who paid for the passes in advance are the ones who have to wait a week.
Re: Darksiders II and Max Payne 3 Season Pass Issues
I too would like to know if there will be any sort of compensation for your loyal customers waiting an entire week for something that others have been playing since October 30th. I personally blame Sony for the delay (not the initial problem but it is very interesting that two companies had the same hiccup) on getting this fixed because both companies have said they have discovered the problem. They would never wait an entire week and alienate their fanbase even further. I would hope that we receive something for our patience (or lack of) considering we would win in a legal sense.
mark9816789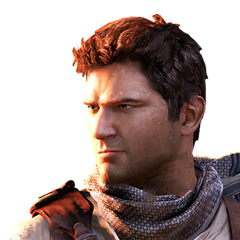 Offline
Re: Darksiders II and Max Payne 3 Season Pass Issues
I was told on the R's forum by them that the PS3 store has to do a update next week to fix the new DLC for Max Payne 3. But the ps3 reps told me its R's issue that there going to have to fix it. So there both pointing fingeres while we sit here and wait. And to boot I jest had to do a ps3 store update becouse they totaly restructred there store so if it is them then Y cant they fix the DLC now??
Re: Darksiders II and Max Payne 3 Season Pass Issues
[ Edited ]
What a bunch of whining crybabies.
So you have to wait a whole week for a freakin' game update... BIG deal.
I promise you all that: LIFE DOES GO ON!

So... You purchased the Rockstar content pass. Big deal. So did I.
Where does it specifically state in that pass that you would get that particular expansion on 10/30/12 and not a moment later?
...And furthermore, where does it state in that content you purchased that if you had to wait even a moment later then say Xbox 360 users, that you were "entitled" to recieve anything for free?!??
Okay then.
Control your sobs.
Put your "binky" back in your mouths and stop being pathetic little b_ _ _ _ es.
Like someone else said a couple pages back, why don't you try actually going outside and breathing some fresh air while you wait. It might actually do you some good. Oh, and perhaps make yourself your own sandwich, for crying out loud.. does mommy really have to deliver everything to you? ..Remember, Rockstar and Sony are NOT your mommies. They will get you your content you paid for, but on their time, when it is ready... and not a moment before. Live with it.
Sheeesh.