Reply
Topic Options
Mark Topic as New

Mark Topic as Read

Float this Topic for Current User

Bookmark

Subscribe
Highlighted
Cannot get NAT type 2!!!!!
6 replies 507 views Edited Dec 27, 2010
Alright, I currently have an Airport Extreme router and I'm getting the NAT type 3 response in the connection test. I have looked online and I have done everything possible to try to fix this. So far, I have:
1. Created a Static IP address for the PS3 (10.0.1.50)
2. Manually filled in Subnet Mask, Default Router(10.0.1.1), and Primary DNS (10.0.1.1)
3. Opened the following ports on the Airport Extreme router:
UDP: 3478, 3479, 3658
TCP: 80, 443, 5223 (All of these ports are open for, of course, the IP address (10.0.1.50)
4. I couldn't find the "DMZ" option for Airport Extreme(I guess there is none??) However, I saw somewhere that "enable default host at:" is similar. Once again, I put the address for this as 10.0.1.50 (the PS3 IP address)
5. Apparently, there is also no UPNP option in Airport Extreme. However, I read on Apple's website that NAT-PMP is similar. So, I "enabled NAT Port Mapping Protocol".
6. And finally, I disabled Media Connections on the PS3.
This is all I could find after about 4 hours work and research and it's all surmounting to a lot of failed attempts and frustration. I really would like NAT type 2, and if anyone knows how to get it other than these 6 things I did, please tell me.
Jake
Re: Cannot get NAT type 2!!!!!
Dec 27, 2010
Afaik, you cant get type 3 without a fully compatible upnp router. Since your ports are open, everything should be fine. It will still tell you type 3 bcos of your router.
If you had upnp, then it will be type 2 and and you dont need to open/forward any ports.
Nat type is just telling you its status..
Type 1 - direct connection, all ports open.
Type 2 - upnp detected and ports automatically forwarded as necessary.
Type 3 - upnp not available, so you need to manually forward required ports.
Hope this helps mate.
Hekseville Citizen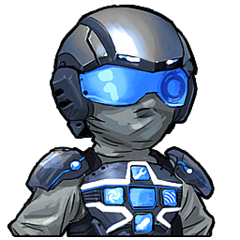 Registered: 02/17/2010
Offline
315 posts
Re: Cannot get NAT type 2!!!!!
Dec 27, 2010
You try these options one at a time right?
I don't know how apple handles their information but i am assuming it's standerized. If so Port fowarding would take priority over DMZ.
So try from step 1 one action at a time if you did not do it one at a time.
Because those options are really the only things I know that can fix this issue.
Or of course connect directly to your modem...but most of us use routers because we have multiple devices.
Built in router firewall? could also be the issue
it seems like you have the right ports
TCP
: 80, 443, 5223
UDP
: 5223, 3478, 3479, 3658


Q: My console's not working, can I find help here?
A: There is no official technical support on these forums. Any support you receive is unofficial advice coming from your peers. We recommend you check the Knowledge Center for help with your hardware/game issue. (I may not always reply right away... I play games too you know)---
Re: Cannot get NAT type 2!!!!!
Dec 27, 2010
damienfoto, every internet connection test I have seen online or on youtube videos with type 2 says upnp- not available...so i dont even really see why it is even in the menu..? and chris1neji, yes i have tried like every combination and possibility possible with no luck...thanks for the help anyways guys
Re: Cannot get NAT type 2!!!!!
Dec 27, 2010
Dont know why that is... But the more important question is.. can you chat and/or play games online just fine with your ps3? If so, then all is well..if you get constantly disconnected or games cannot connect then your ports are not open. It really very simple and the nat type is purely dependant on the router. The ps3 just reports what its told by the network.
Re: Cannot get NAT type 2!!!!!
Dec 27, 2010
I can play online just fine, but it's a real problem to connect in games with my friends... I finally did connect with one friend after like 20 mins, but after about 5 seconds the voice chat cut off!!! I didnt know what was going on so I figured this NAT was the problem(I'm a new PS3 owner)