Reply
Topic Options
Mark Topic as New

Mark Topic as Read

Float this Topic for Current User

Bookmark

Subscribe
Highlighted
Can't add credit card to PSN Billing Info.
24 replies 29612 views Edited Mar 25, 2011
2 days ago I went to download two downloadable games I want. I hadn't downloaded a game in 3 months and since then my credit card company sent out new cards to everyone. I went in and changed all the info, the only thing different really was the actual numbers, my billing address is the same. It didn't work, it said it was the wrong info and go back and look at it carefully. I did... over and over again. Wouldn't go through. Called Sony, they didn't know what was up, blamed the cc company. Called them and they said Sony said the expiration date was wrong. No it wasn't. I tried it again, no luck then it locked me out for 48 hours. Tried again tonight, still wouldn't go through. Called Sony, they said everything must be in exactly as the cc company has it. Yeah, it is. Tried it again a few times with the Sony rep on the phone, no luck. Called my cc company again and they said they hadn't even been getting authorization requests from Sony for all the times I tried running my card through tonight. I have a PO Box which some people said might be the problem, but the last card I had in there was the same billing address, a PO box. I really think the problem lies somewhere in Sony's network because I used the same card just today for X Box Live purchases and an Amazon purchase and it worked fine for those.
And yes, there's money on the card and I know some will say "Buy a prepaid PSN card", but I live in a rural area and that's not an option.
Anyone else have these issues, and if so, did you find a way around them?
Re: Can't add credit card to PSN Billing Info.
Mar 25, 2011
I'm having the same problem, and haven't figured out any way around it. There are discussions all over the web about it, going back several years.
I just got my PS3 last Thursday, bought some downloadable games over the weekend, then on Monday I bought a PSN Plus membership without any trouble, and have not been able to make a purchase since. I tried 3 different cards, added periods, switched to all caps, tried with and without the zip + 4. For 2 cards it accepts the update, but I can't add funds. When I try to enter the other card, it says it cannot be updated and to check the data.
I use all 3 cards regularly on other websites without trouble. Some people have said that they have had problems with the PSN cards as wellp, so I don't feel comfortable buying those. If they want my money they need to fix the problem for good.
Re: Can't add credit card to PSN Billing Info.
Mar 25, 2011
After 4 days of screwing with this and being locked out for a 48 hour period TWICE, I finally got pissed and called Sony and asked to speak to a Supervisor. He went through it with me and advised me that while they used to, they no longer accept credit cards that use a PO Box for a billing address. That's insane, there are millions of people that only have PO Boxes. Chalk another one up for Microsoft.
Re: Can't add credit card to PSN Billing Info.
Mar 25, 2011
Same thing happened to me and it is happening again right now. I changed credit cards last week, would not go thru because there was an issue with banking cards in the midwest or some crap like that. Locked me out for the day, then I tried a different card, nadda. I went to best buy and bought a psn card and it took the code fine. So yesterday I added funds to the wallet no problem. Kid had a good week at school and was giving him some weekend cash just now, shows me card info not valid. WTF?
Also, why is the whole PSN website so frickin slow? Oh well.....
Re: Can't add credit card to PSN Billing Info.
Mar 25, 2011
I have this same issue. My bank was bought out by another. New debit card and new numbers. Corrected all info on the PS3. It updates the info but will not add funds or let me buy from the store. I called playstation and spoke with a supervisor and he told me he has the same issue. He said that it is a problem with the verification company they use. The way the whole thing is processed is that playstation takes the info gives it to the verification company who then send the info to the bank. The bank then approves and sends back to verification company and then back to playstation. I spoke with my bank and they said they had approved all the transactions but it was not making it back to playstation from the verification company. I still have not been able to get this fixed and still get the same responses from playstation "Well you can buy the gift card in the store" I tell them everytime they are losing money cause it is easier to buy from home. Oh well. Maybe they will read these posts and fix the issue.
Re: Can't add credit card to PSN Billing Info.
Mar 26, 2011
Absolutely the same response from when I called them. I just think there has to be a system update or they should seek other verification companies. I buy online all the time and my bank doesn't reject any transaction unless they suspect something, which is fine with me. Just caught the wife at the store, she's checking on a card so I can make my sons day... He has been waiting patiently.. .... all he wants is to buy $2 suits for LBP 2... makes him happy
Re: Can't add credit card to PSN Billing Info.
Mar 26, 2011
I tried once again to add funds after waiting a couple of days, and still got the "unable to add funds message". I give up, and I will just have to make do without buying any DLC. If Sony doesn't want our money, I'm not going to make them take it. Now I just need to figure out how to stop my Plus subscription from renewing automatically.
Treasure Hunter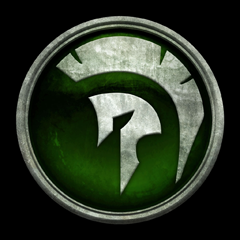 Registered: 09/17/2007
Offline
8174 posts
Re: Can't add credit card to PSN Billing Info.
Mar 26, 2011
Re: Can't add credit card to PSN Billing Info.
Apr 5, 2011
I had same issue, could not watch movie. But finally I guess this is a trick...
I have placed my apartment number in Address 2 of Billing Address. Instead, I cut&pasted apartment number into Address 1, after the street address. That's it... it's worth a try, all.
Re: Can't add credit card to PSN Billing Info.
Apr 6, 2011
it's mostly that 3 digit code on the back of a CC that gets it declined...
I've had issues for years with Sony over this matter... Customer support was no help... Said to, "contact your bank"...duh?