Reply
Topic Options
Mark Topic as New

Mark Topic as Read

Float this Topic for Current User

Bookmark

Subscribe
Highlighted
Re: Can't Add Funds To My PSN Wallet
I have been trying to make any of my accounts work for about 6 weeks now. no luck. ps3 or computer. no luck. multiple credit card types. no luck. I can tell you that i will never by a digital download with a playstation plus member again . not worth the few dollar discount (yes- know some are free) . Keep in mind those games are only yours to play as long as your plus membership is active. If auto renewal fails due to this problem you better be sure to watch your expiration dates on the service. I have been told by the people at 1-800-345-7669 (1-800-345-sony) that if your membership expires you may have to pay again to have the games work even if your membership only lapses for a day. They "think" .. Not sure they say. they do however seem to think that your online cloud gamesave storage "may' be retrievable for up to 30 days if you renew. maybe. Isn't that kind of reassuring??? On second thought no more digital download games for me. I want a disc i can OWN and hold in my hand and take to a friends house to play.
Re: Can't Add Funds To My PSN Wallet
I think that we all here need to say one thing: **bleep** YOU SONY, **bleep** YOU AND YOUR PSN,PS3,PS VITA AND **bleep** ADDING FUNDS ERRORS.....
Re: Can't Add Funds To My PSN Wallet
If the issue just started its likely not your details.
I (and many others) had this start after the update. EU Playstation recently commented on this issue for their people....
For anyone having trouble adding funds to your wallet on the new Store - apologies, this issue will be fixed in the next couple of hours.
Re: Can't Add Funds To My PSN Wallet
I've been banging my head against a wall with this for several days now with no luck. I have a Playstation Visa card (From Capital One) linked to my account, and the last time I was able to add funds was 9/27. Sometime between then and 10/10 it stopped working and I havent been able to get it working no matter what I do. I've called Sony Support 7 times (1 time with a manager), live chatted with them twice, Called my credit card company, etc. Updated my credit card info through the SEM page, PSN, All Caps, All Lowercase, 1 line, 2 lines, reversed lines, waited 3 days, deleted info for several days...
Every time I've talked to Sony they just kind of shrug there shoulders and say "buy a PSN card". The point of getting a Playstation Branded credit card was to get rewarded for buying things on PSN with that card. It totally defeats the purpose if that card is unable to buy things on PSN. I hope that this does actually get sorted out in the next few days, because I am very frustrated and fed up with this crap.
Re: Can't Add Funds To My PSN Wallet
getting real tired of this **bleep**... sony you gotta sort this out... you're losing reputation and customers the longer it continues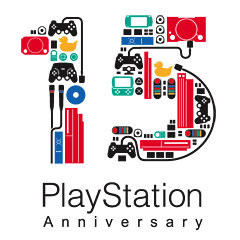 Offline
Re: Can't Add Funds To My PSN Wallet
I just got this message from a friend. ( Dear PSN users,
We are still feeling very sorry about PSN being down, because of this were not only giving away 2 free games, but we are giving $50 funds to your user if you send this to ALL your friends.
From PlaystationIT WORKED! Our protest. here is your reward. first send this message to ALL of your friends. Once you have sent this message to all of your friends - you will get $50 on your PSN. ) I tried putting in the code and it said the value was 50$ and i pressed x to add funds. Then it said it was unable to add funds with no error code
READ THINK TYPE
Get your Portable ID!
Re: Can't Add Funds To My PSN Wallet
This is now happening to me as well. It started about a month ago when my bankcard all of a suddent stopped working. So I started using another card. This one worked fine until I went to try to purchase a game yesterday. All I get is a message that says 'Error' when I try to purchase the game. I have readded/deleted both cards and neither card works with psn now. I continue to get the message 'Error' when I try to make a purchase. I too phoned Sony on this and they did not know what the issue was. I have no problems using these cards elsewhere and they both did work with psn, so it looks like Sony just does not want my money I guess. What is the deal Sony? I guess I should not get my hopes up when this guy had a Sony branded bankcard that does not even work.