Reply
Topic Options
Mark Topic as New

Mark Topic as Read

Float this Topic for Current User

Bookmark

Subscribe
Highlighted
Bein signed out randomly?
11 replies 592 views Edited Jun 11, 2013
How come I get signed out randomly I'm with my friends and i get signed out? They get it to wwe both automatically get signed out for no reason just playing black ops 2 then we get signed out it happens to all of my friends? It can't be my ps3 since I'm being signed out can it?
Zinacef
Welcoming Committee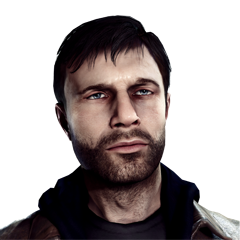 Registered: 02/26/2007
Offline
13410 posts
MADDENKING1980
Treasure Hunter Registered: 08/17/2010
Offline
5102 posts
Re: Bein signed out randomly?
Jun 11, 2013
Wait until everyone pays Sony $50 a year for online gameplay, I'm sure everything will be perfect then.
And the results are in, the winner of Sonys #20YearsOf Play poll is...
"Winner: SOCOM II: U.S. Navy Seals (24.74%)"​

It's a great day to be a SOCOM fan!!!!!!!!!!
Awesome job SOCOM fans, Worldwide!
Re: Bein signed out randomly?
Jun 11, 2013
With your PS3 off, reset your modem and router.....

Turn them off for 1 minute, then first plug the modem in, then the router. Once their status lights are normal, turn on your PS3 and see if that helps.
If it continues, you might want to look around and see if there are any computers that are downloading things or tablets/smartphones that are downloading anything.

If it STILL continues, its likely your ISP....

After all that, you might want to look into assigning an IP address to your PS3 and forward your ports through your router.
Furiously Chaosing
Re: Bein signed out randomly?
Jun 12, 2013
Same here. Toronto, ON, Canada on Rogers High Speed. Getting random disconnects out the wazoo. Every other internet connected device in my house functions fine.
Re: Bein signed out randomly?
Jun 12, 2013
Interesting. I am on Rogers high speed just outside of Toronto and the same thing is happening...
BUT, I play Dust 514 and it appears almost half of the usual number of players are currently effected. Typically there are roughly 7000 online this time of night and when I last checked there was just over 3000. Plus, corp mates are complaining of random disconnects as well.
So, I blame Sony.
Re: Bein signed out randomly?
Jun 12, 2013
I'm also thinking this is a Sony issue. I have no issues going online with my Wii U and playing Monster Hunter. But right now I just want to play DCUO.
Treasure Hunter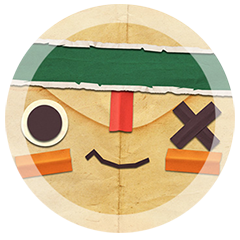 Registered: 09/20/2008
Offline
3279 posts